X-Force #1
Marvel Comics
Written by Benjamin Percy
Art by Joshua Cassara
Colors by Dean White
Letters by Joe Caramagna
The Rundown: With all mutants enjoying the paradise that is Krakoa, both Wolverine and Black Tom are wary of everyone's complacency and for good reason.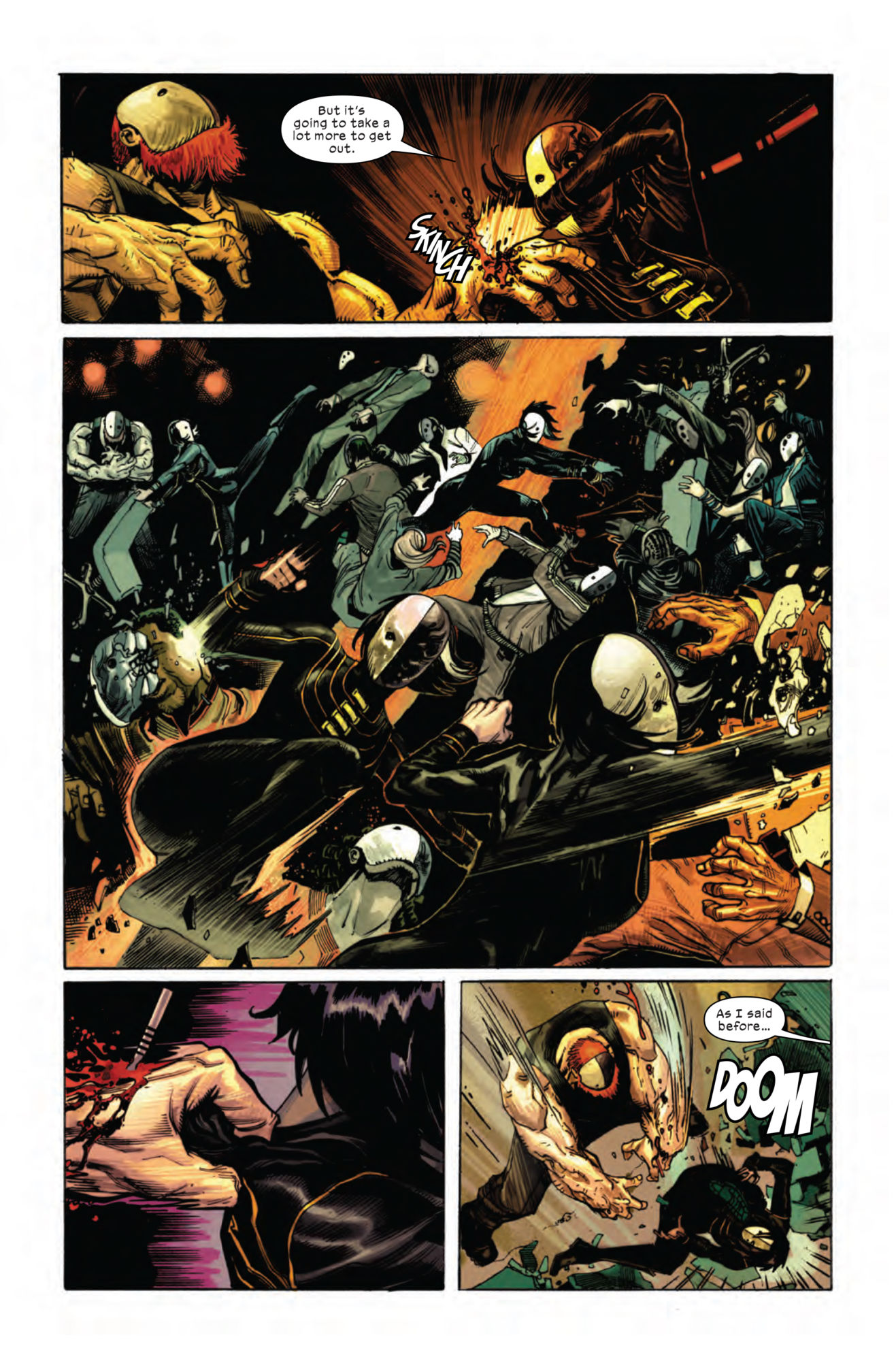 Domino has decided to take matters into her own hands and infiltrate a meeting of a secret group plotting against Krakoa.
Back on the island, Black Tom Cassidy is worried about how easily things are being brought in and how he is unable to track everything and everyone. Xavier assures him that his fears are unfounded, but Wolverine is having the same anxiety about everyone not taking potential threats seriously.
When a group of mercenaries infiltrate the island, they make their violent, destructive presence felt in a way that could end the mutant utopia before it begins.
The Story: Most of the books in this new age of X-Men do a lot to showcase the beauty of the new mutant utopia being created and how the characters will transcend their pasts and forge a new future. Benjamin Percy forgoes that for the first issue of this new series and goes straight for the darkness. From the first brutal moments to the final dark image, this new X-Force is going to be dealing with the dark, ugly underbelly of the mutant fight for survival and I am looking forward to seeing that. I love that there are still dangers to be had even in paradise and Logan's words to Hank are prophetic and powerful. This is a great issue and I have to know what happens next.
The Art: Joshua Cassara perfectly captures the darker tone of this issue. There is some beautiful, brutal and detailed art throughout and there some gripping moments to behold.