Where Monsters Lie #2
Dark Horse Comics
Written by Kyle Starks
Art by Piotr Kowalski
Colors by Vladimir Popov
Letters by Joshua Reed
The Rundown: Agent Hayes takes a force to bring down the killers and his story is revealed.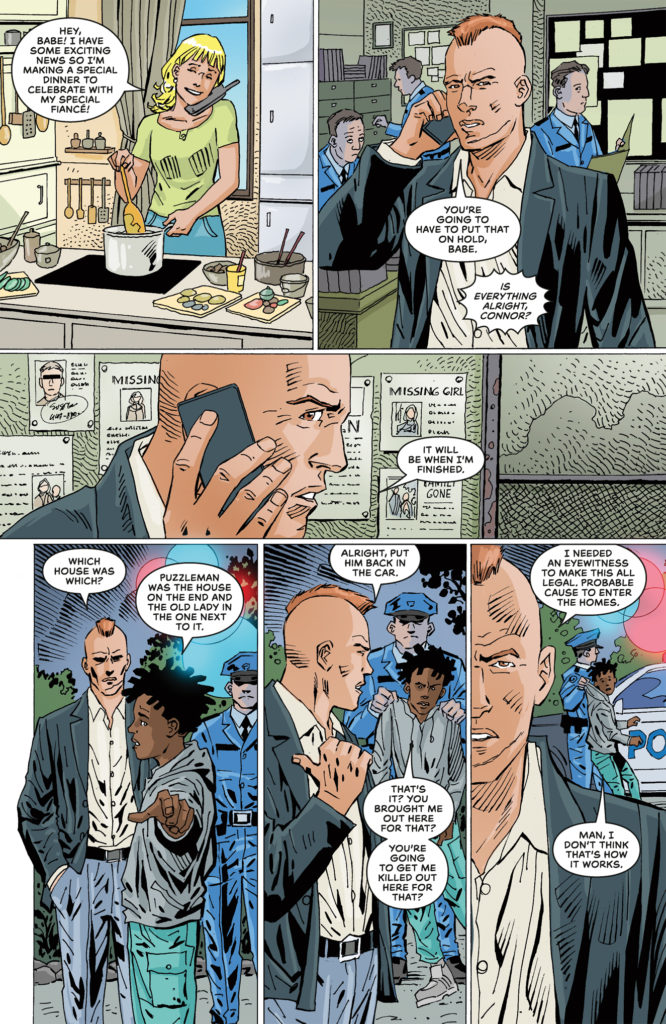 Agent Connor Hayes confronts the only living witness to the massacre at a small gated community and it brings back memories of his own brutal life after his mother and sister are murdered during a massacre. The violence he endured has hardened him and he wants justice.
After bringing a force of police to the community, he confronts Zel in her home as the police are systematically slaughtered by the residents leaving Hayes to face them alone.
The Story: Starks continues this story with bloody and violent style. I like Connor Hayes' back story as well and how Zel has his number. There is some great, violent action throughout the issue and I continue to enjoy how Merriweather keeps finding himself getting dragged into events. I can't wait to see what happens next.
The Art: Kowalski delivers some beautifully brutal art throughout the issue. I love the style and character designs.