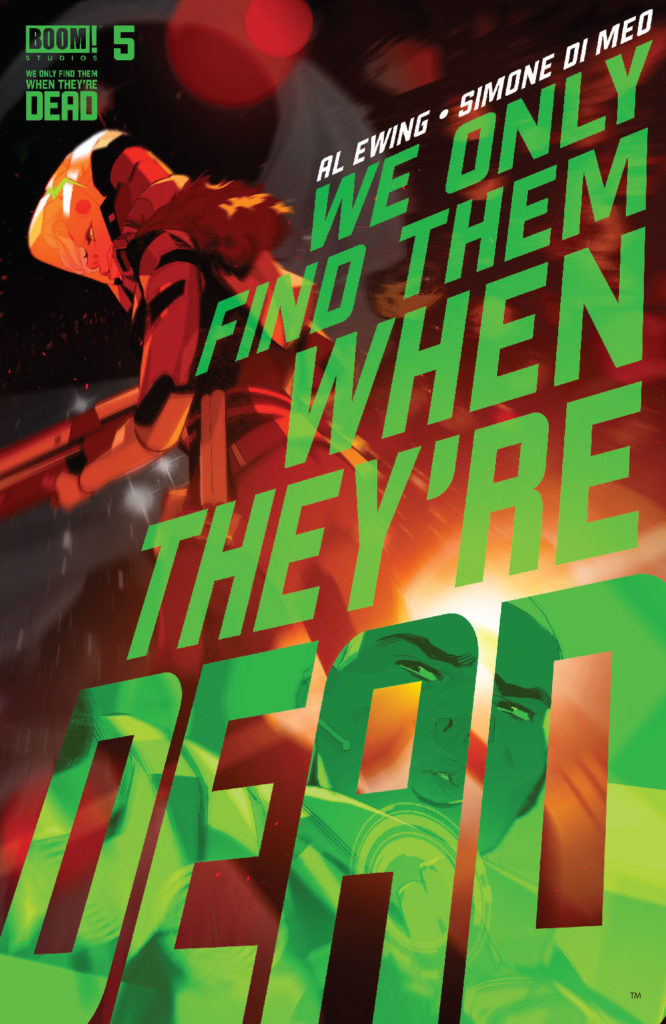 We Only Find Them When They're Dead #5
Boom! Studios
Written by Al Ewing
Art by Simone Di Meo
Colors by Mariasara Miotti
Letters by Andworld Design
The Rundown: Georges and Paula have a final confrontation and a dark truth is revealed.
With her pistol trained on him, Paula confronts Georges about the circumstances that put them at odds years ago. Circumstances that began with her engagement to Georges brother. An engagement that the family was against, but thought they might be able to use in their favor.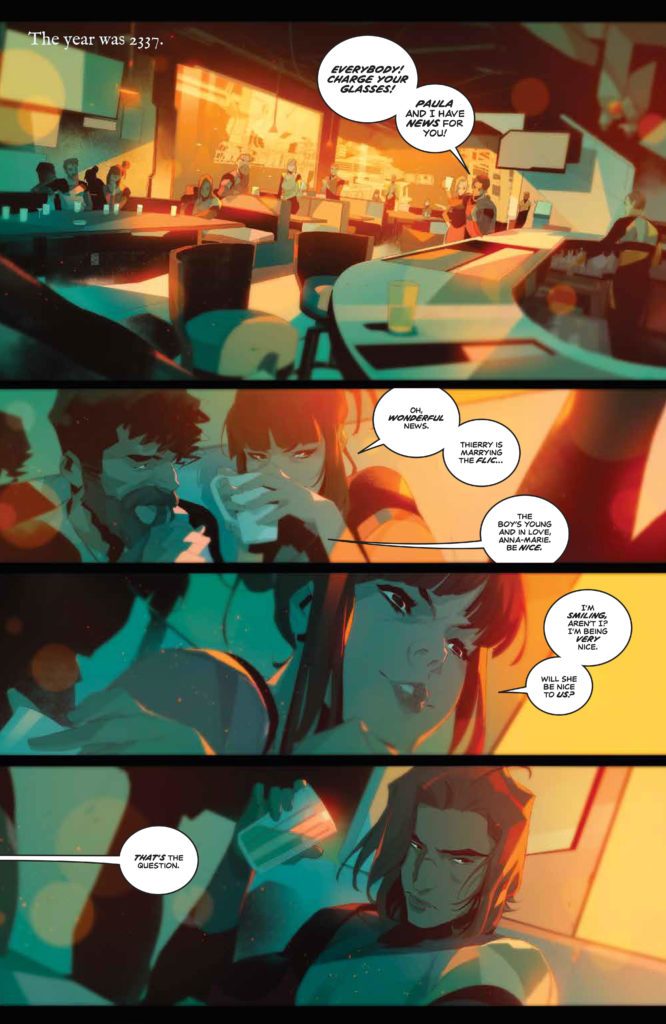 With their ship falling apart and needing a pay day from the black market, Georges family decides to do something illegal. Something they hope Paula will hide. Unfortunately, their scheme leads to tragedy and leads both of them to a confrontation on the body of a dead god. A confrontation only one of them will survive as a bigger challenge looms.
The Story: Ewing brings this part of the story to a satisfying conclusion while also setting up a new and interesting story to come in this universe. The plot is well done and filled with drama. There are so many layers to the plot and the characters are so complicated in their personalities, relationships and motivations that I became immersed in the story and every twist, turn and reveal. Can't wait to see where this goes next.
The Art: Simone Di Meo delivers some beautifully detailed and vibrant art in this issue. There are great visual moments throughout and all of the action and suspense leads to a breathtaking finale.