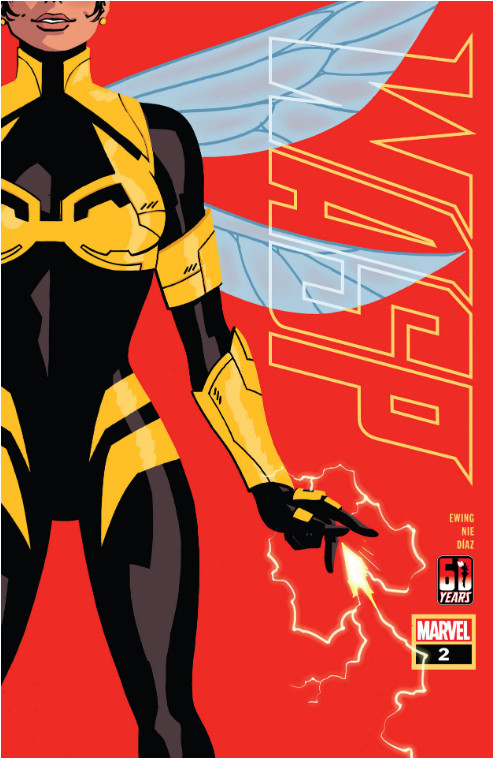 Wasp #2
Marvel Comics
Written by Al Ewing
Art by Kasia Nie
Colors by KJ Diaz
Letters by Cory Petit
The Rundown: Janet and Nadia continue their investigation and find themselves facing a dangerous foe.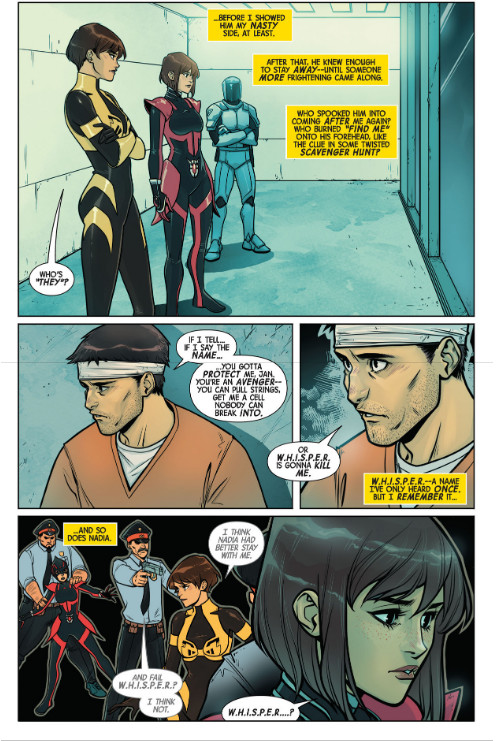 After taking down Whirlwind, the pair pay him a visit at the Raft. After determining who he might be working for, Nadia uses her tech to give them a location while Janet contacts Jarvis to get them some backup.
After traveling to their location, Janet and Nadia find themselves attacked by a small army of villains dressed like Janet. In the aftermath, the pair face a dangerous opponent that has taken something precious from Janet.
The Story: An exciting story filled with great tension throughout. I love the connecting stories of Janet and Nadia and how the main antagonist is targeting them both. The story has some great action and continues to craft a great plot that makes me appreciate the character even more. The finale of the issue is a great cliffhanger and I look forward to seeing where the story goes next.
The Art: Nie delivers some beautifully stylized and detailed art throughout the issue. The visuals are fun and exciting and brilliantly complement the story.