Ultimate Invasion #4
Marvel Comics
Written by Jonathan Hickman
Art by Bryan Hitch
Inks by Andrew Currie
Colors by Alex Sinclair
Letters by Joe Caramagna
The Rundown: Stark and Reed crat a plan to stop the Maker.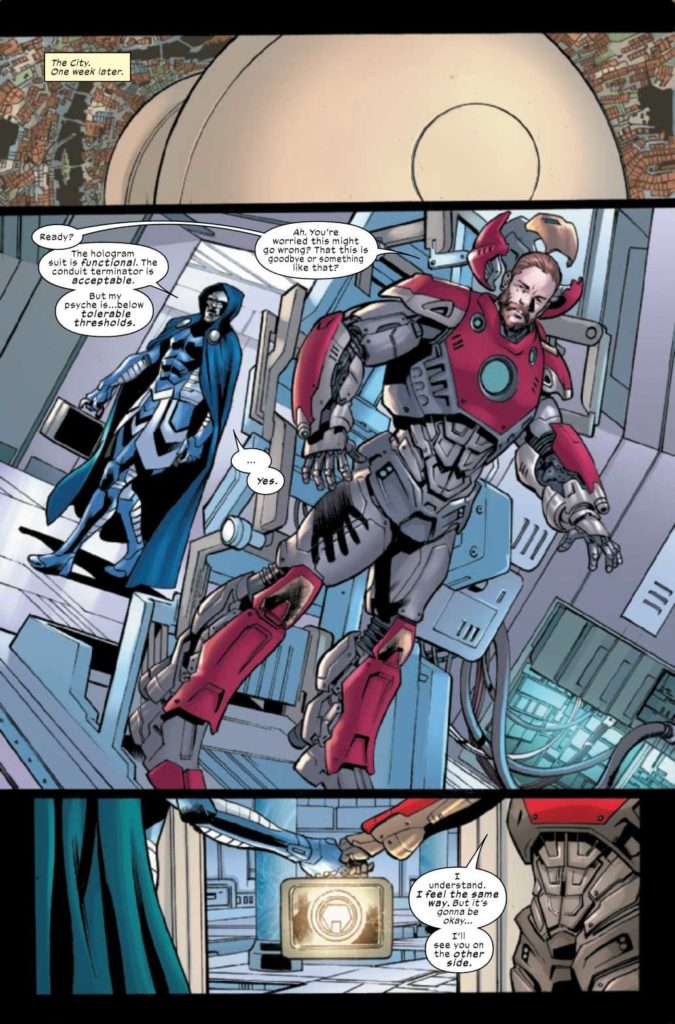 With Howard Stark stuck in the city with Reed, the pair are tasked with creating a new Immortus Engine for the Maker. After the time they spend working on the device, the two develop a plan that could possibly stop the Maker and his plans for the world.
After sabotaging the city's security, Kang and his Avengers arrive to stop the Maker once and for all. As the battle rages, Reed escapes with something for Howard's son Tony. Something that could change the Ultimate universe forever.
The Story: I must admit that there were times when I questioned where Hickman was taking the reader in this series, but this finale brings a lot of things into perspective as well as create an engaging and intriguing new direction for the Ultimate Universe. The story has some interesting moments within it, but also some plot holes that I saw as a reader of the series. I'm curious about this world and what happens within it and look forward to seeing what comes next.
The Art: Hitch delivers some beautiful art in the issue. The visuals are brilliantly detailed and deliver great visual atmosphere.