Ultimate Invasion #1
Marvel Comics
Written by Jonathan Hickman
Art by Bryan Hitch
Inks by Andrew Currie
Colors by Alex Sinclair
Letters by Joe Caramagna
The Rundown: A powerful foe escapes and his plan will shake the Illuminati to the core.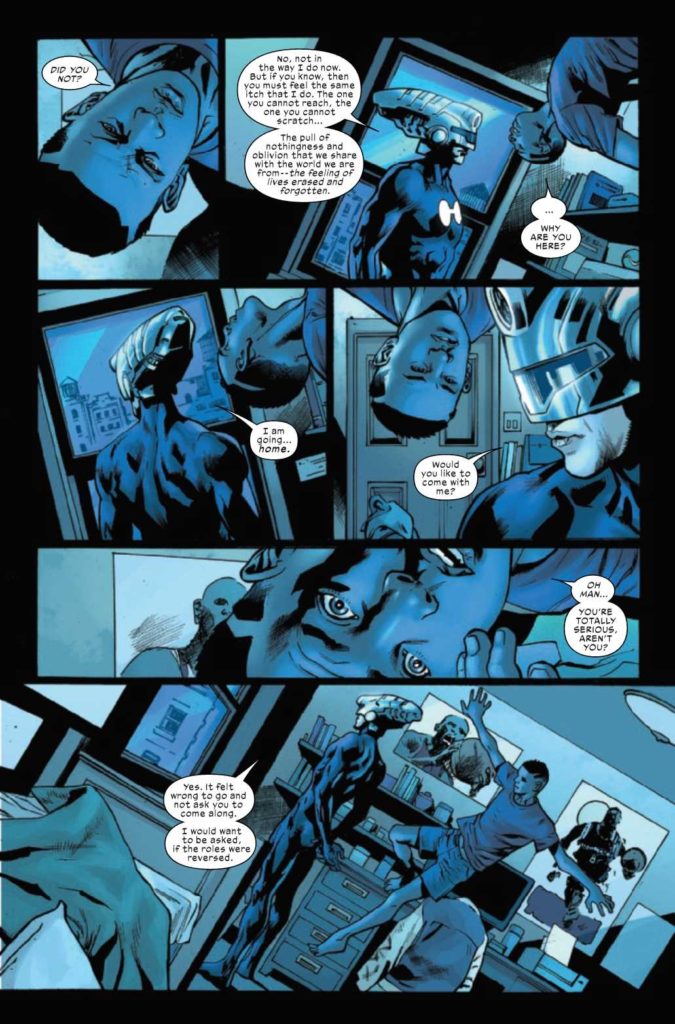 A group of mercenaries breaks into a highly secure Damage Control facility and free the alternate universe version of Reed Richards also known as The Maker. As he gathers materials from around the world, Reed and the rest of the Illuminati gather to discuss the threat as well as the fact that all of them have been targeted.
After Miles Morales gets an unexpected visit from the Maker, he is given an offer. When Reed and the others finally discover where the Maker is located, they arrive too late to stop him from entering a gate he created that takes him to a universe where he runs into a young Peter Parker and prevents a moment that would change his life forever.
The Story: Hickman brings great action and mystery to this first issue. The story has a great build up and there are some interesting and unexpected surprises throughout it. I like seeing how the story incorporates Miles in it and the reality of what is happening slowly dawning on both Reed and the rest of the Illuminati. Everything in the story teases some big things to come and I look forward to seeing where this story goes next.
The Art: Hitch delivers some impressive and beautifully detailed art throughout the issue. The visual style is perfect for this story and the epic arc that is to come within it.