With the Defenders wrapped and prepping to launch on Netflix later this year, the heroes of the Netflix Marvel Universe are hard at work on their new seasons. Jessica Jones and Luke Cage have their second seasons filming now and Cage will have some new villains set to battle Harlem's Hero.
In a story for Entertainment Weekly, it's been confirmed that Mike Colter will face two new villains in the second season of Marvel's Luke Cage series on Netflix and both villains have their roots in the comics.
Mustafa Shakir (The Night Of) has been cast as John McIver, described as a "natural leader brimming with charisma, whose mission is focused on Harlem and vengeance." In the comics, McIver is known as the Luke Cage and Iron Fist villain known as Bushmaster.
In the comics, Bushmaster is a crime boss out of Europe who is looking to use his superhuman strength and durability to expand his operation to the United States until he runs afoul of Luke Cage, Iron Fist and Misty Knight.
Gabrielle Dennis (Rosewood) has been cast as Tilda Johnson, described as "a brilliant, holistic doctor with a complicated history in Harlem where, as much as she tries to stay far from trouble, it seems to always find her."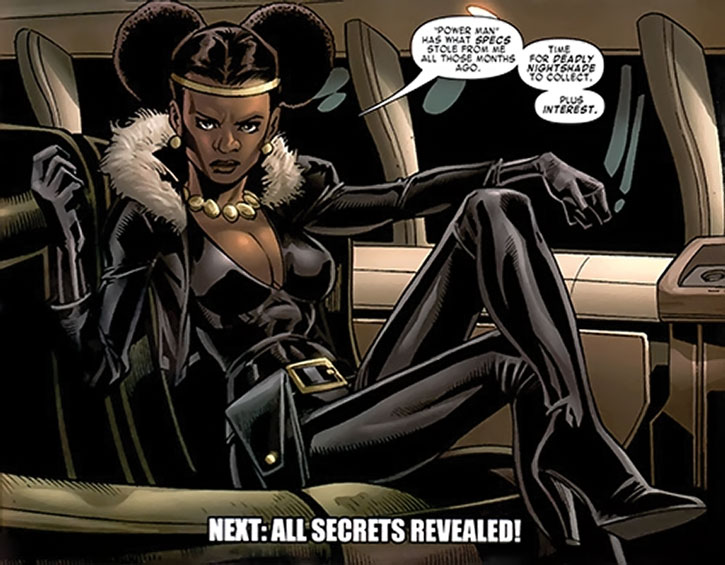 In the comics, Johnson is known as Captain America villain Dr. Nightshade aka Deadly Nightshade aka Queen of the Werewolves. She ran into Luke Cage while trying to create an army to take over Harlem. She has since become the hero Nighthawk.
Luke Cage season 2 is currently filming. Let me know what you think in the comments below.
Follow me on Twitter @superpoweredfan.