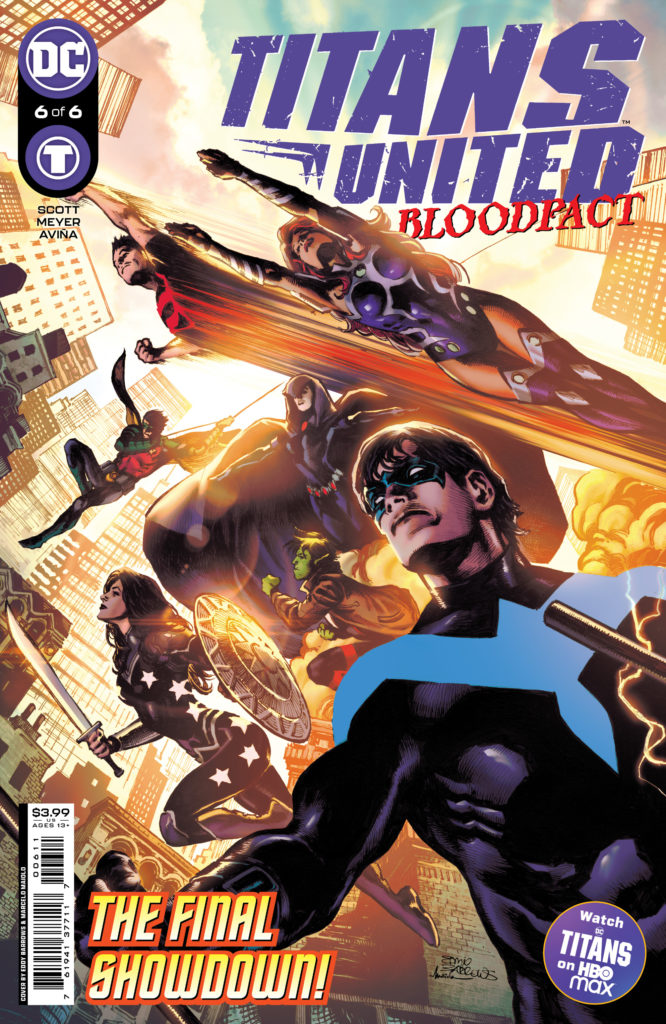 Titans United: Bloodpact #6
DC Comics
Written by Cavan Scott
Art by Lucas Meyer
Colors by Tony Avina
Letters by Carlos M. Mangual
The Rundown: The Titans make their final stand against Raven and Brother Blood.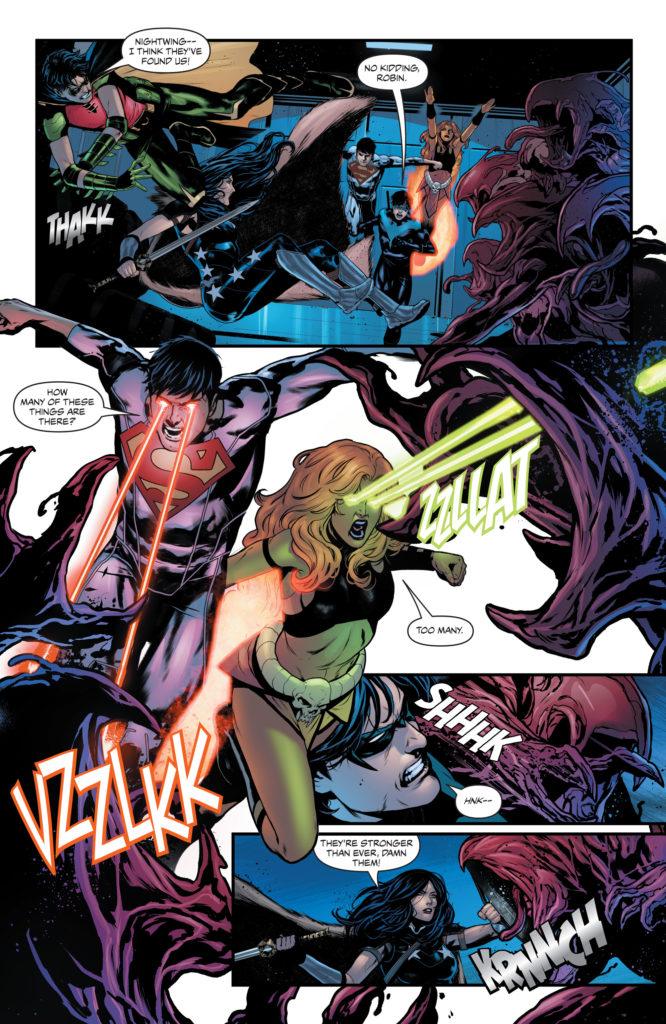 Amidst tragedy and betrayal, the Titans find strength in each other as well as an unexpected ally who is starting to remember who really is. Dick and the others use this to their advantage as they make their way into the citadel to confront Blood and Raven again.
When they arrive in an obvious trap, the team fights for their lives, but they discover that they are getting help from an unexpected source. A source that might hold the key to freeing them and the world.
The Story: Scott brings this story to a thrilling and satisfying conclusion. The plot ties together all of the character moments and relationships in a way that is compelling and the action is fantastic. Scott does a great job of making the characters interesting and their plight interesting to the reader. I really enjoyed this story and hope Scott takes another crack at the Titans and their adventures in the future.
The Art: Meyer delivers some great art in the issue. Not only do the characters look great, but the action is visually thrilling.