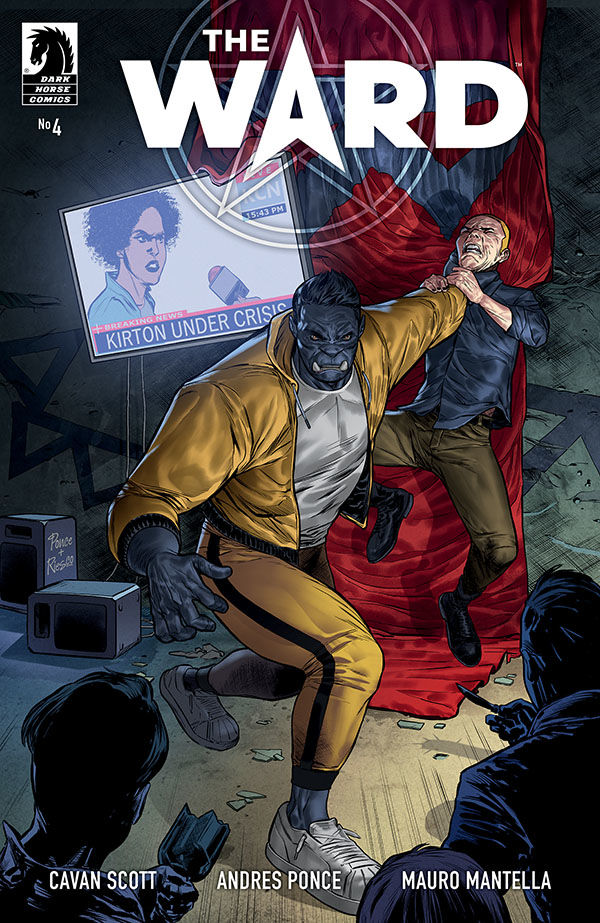 The Ward #4
Dark Horse Comics
Written by Cavan Scott
Art by Andres Ponce
Colors by Andres Ponce
Letters by Mauro Mantella
The Rundown: In order to stop a plague ravaging the city, Nat will have to do something both desperate and dangerous.
People all over the city of Kirton are becoming sick with an illness that is supernatural in origin. A sickness that is spreading faster than the doctors at St Lillith can imagine. While Nat and her colleagues race to find a way to help their patients both human and supernatural, Luis deals with a family who has been attacked for being different. An attack that leads him to a deadly discovery.
When Nat's mother comes to the hospital, the two have it out. Unfortunately, her mother becomes sick as well and Nat is desperate to find a way to help her. When Luis arrives and discovers that the illness is linked to a member of staff, they discover a cure. A cure that will require the exposure of their supernatural world in order to save everyone in the city.
The Story: Scott delivers an exciting, tense and entertaining story in this issue. The tension definitely carries the reader through the story as every moment is heightened. I love the immediacy of it a lot and how the mystery at the heart of the story unfolds. I really enjoyed the human drama as well and found the story engaging and compelling.
The Art: Ponce delivers some beautiful art in the issue. The visuals definitely enhance the tension of the plot and the drama between the characters.