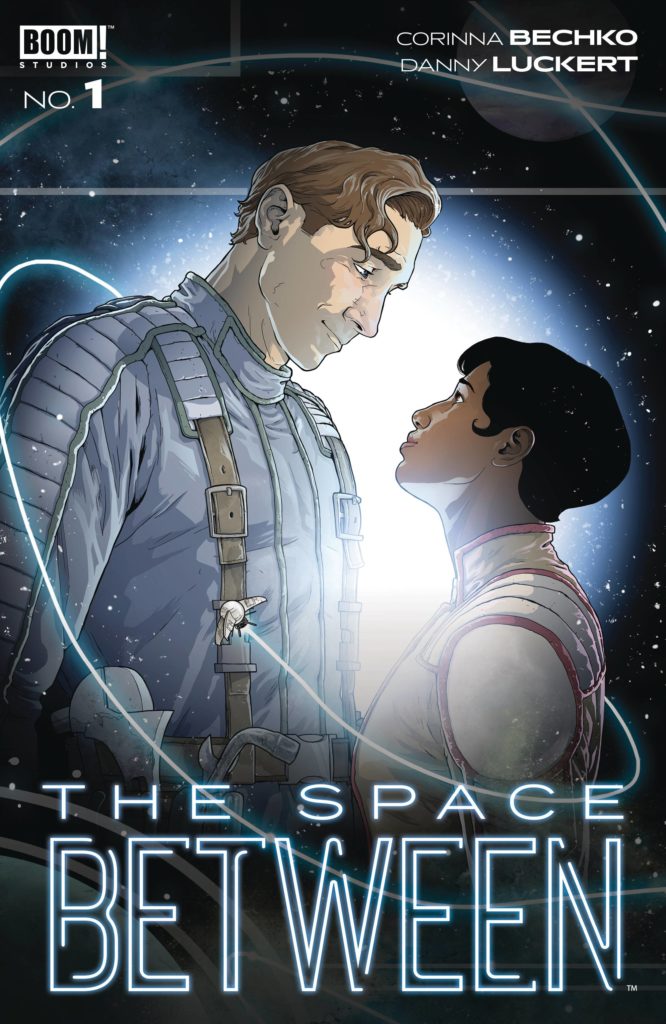 The Space Between #1
BOOM! Studios
Written by Corinna Bechko
Art by Danny Luckert
Colors by Danny Luckert
Letters by Jim Campbell
The Rundown: A society is outer space begins to change after a chance meeting.
With the destruction of Earth, the remaining human population lives aboard a floating asteroid. Revla, a pilot who is being grounded in order to be paired with another for breeding decides to abandon the edict of the society and escape only to find herself in another world below the one that she knows.
After being saved by a worker named Les, she begins to see the world and the people that provide her comfortable existence on the surface. She also begins to see more in Les. Their bond will begin a process that could change their society forever.
The Story: Bechko crafts an interesting and engaging first issue with this story. I like the world of this series and how it defines its social and political systems as well as how those systems are being subverted by something as simple as love. An entertaining and engaging first issue that makes me curious to see what comes next.
The Art: Luckert offers some fantastic art in the issue. The visuals are filled with great action and detail that immersed me in the world of these characters.