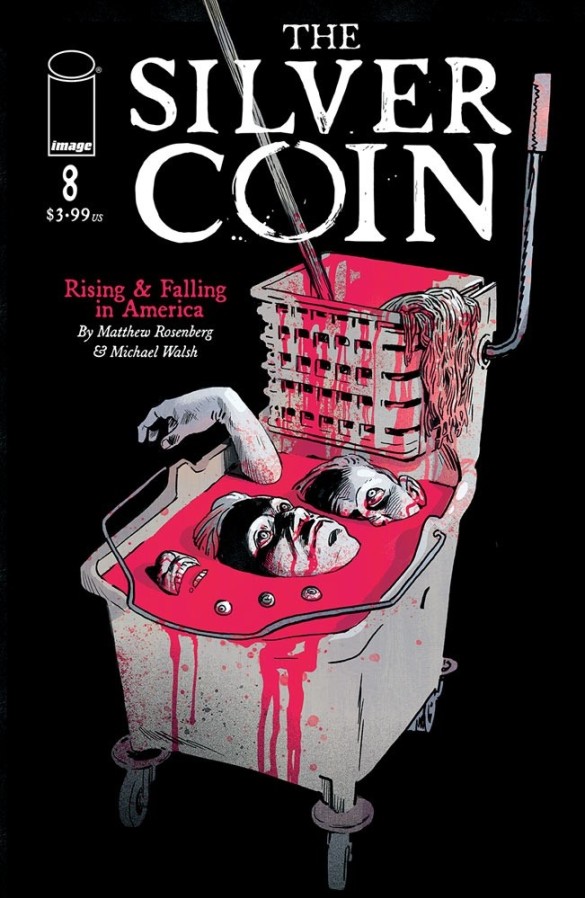 The Silver Coin #8
Image Comics
Written by Matthew Rosenberg
Art by Michael Walsh
Colors by Toni Marie Griffin and Michael Walsh
Letters by Michael Walsh
The Rundown: A janitor and an executive both find their fates connected to the Silver Coin.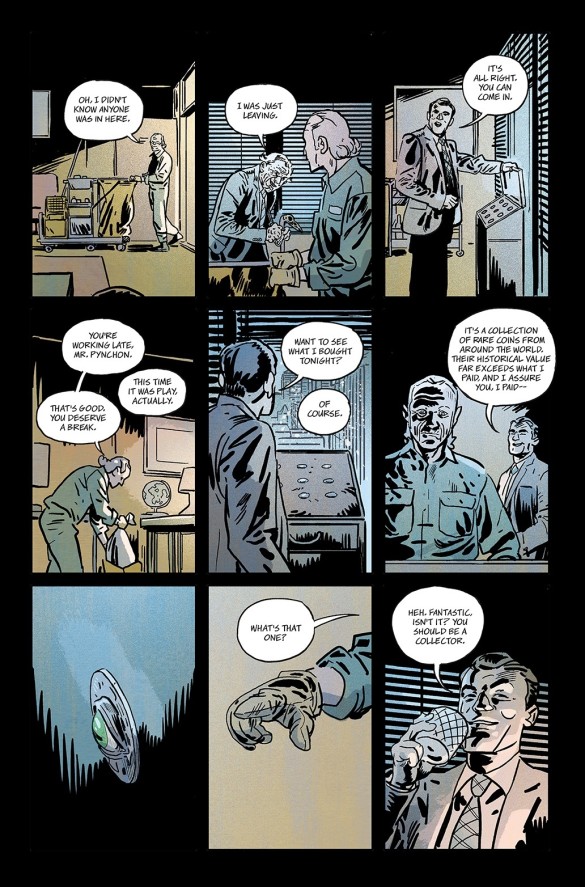 Wall Street in the 60's seems a strange place for the Silver Coin to land, but that's exactly where it shows up when an executive who ponders the rich versus the poor and the lucky versus the unlucky gets a visit from an old man looking to sell some rare and valuable coins. After the old man leaves, Mr. Pynchon lets in the janitor so he can show off his latest acquisition and how much it cost him.
The next night, the janitor named Henry and Pynchon have a conversation about their respective roles in society and how happy the janitor seems to be with his. What Pynchon doesn't know is that there is a dark side to the friendly janitor. A dark side that will bring both their fates together with a flip of the Silver Coin.
The Story: I continue to love the tone and execution of this series with each issue. Rosenberg crafts a beautifully rich and interesting story full of great reveals and growing tension. The story has a wonderful build up based entirely on the strength of the characters and it follows through with a fantastic series of surprises that kept me riveted to the story.
The Art: Walsh delivers some awesome, dark imagery throughout the issue. The art does a great job of drawing in the reader and revealing things visually in pace with the story.