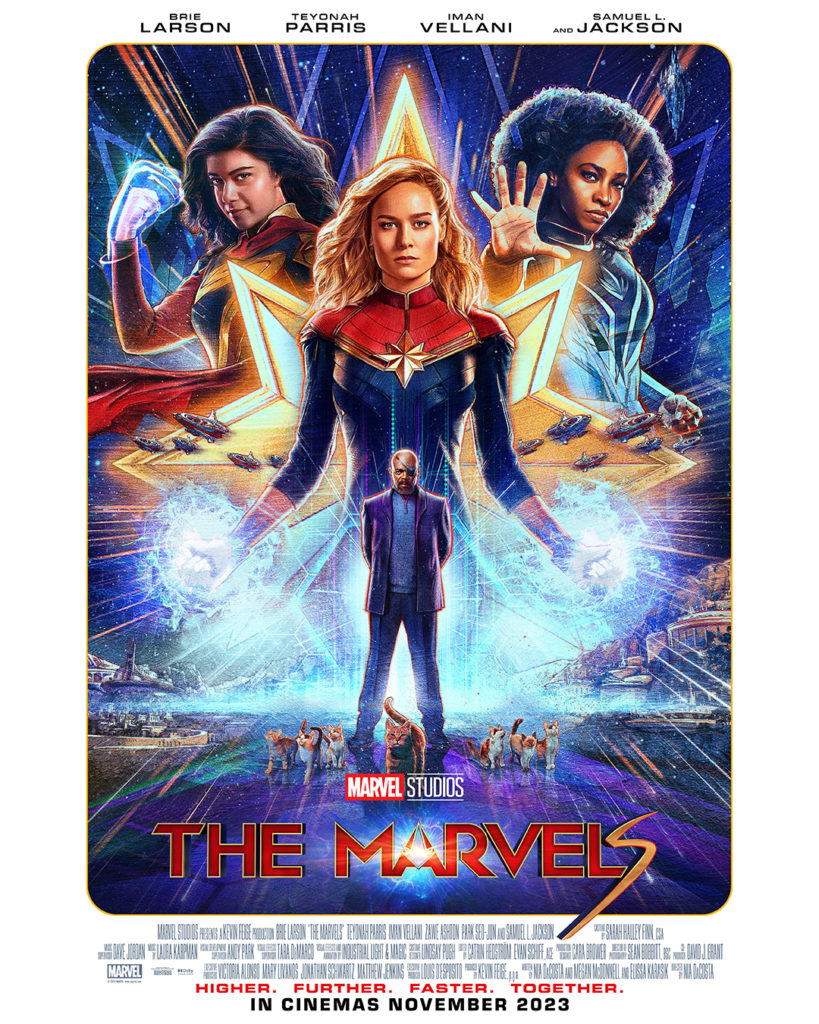 The Marvels
Marvel Studios
Written by Nia DaCosta, Megan McDonnell and Elissa Karasik
Directed by Nia DaCosta
Starring Brie Larson, Teyonah Parris, Iman Vellani, Samuel L Jackson, Zawe Ashton, Gary Lewis, Park Seo-joon, Zenobia Shroff, Mohan Kapur, Saagar Shaikh, Leila Farzad and Abraham Popoola
Rated PG-13
Carol Danvers gets her powers entangled with those of Kamala Khan and Monica Rambeau, forcing them to work together to save the universe.
Carol Danvers is still out in space saving the universe in the wake of Thanos and that will cause not only some interpersonal drama between her and Monica Rambeau, but also directly connect to the events of the film and its main villain.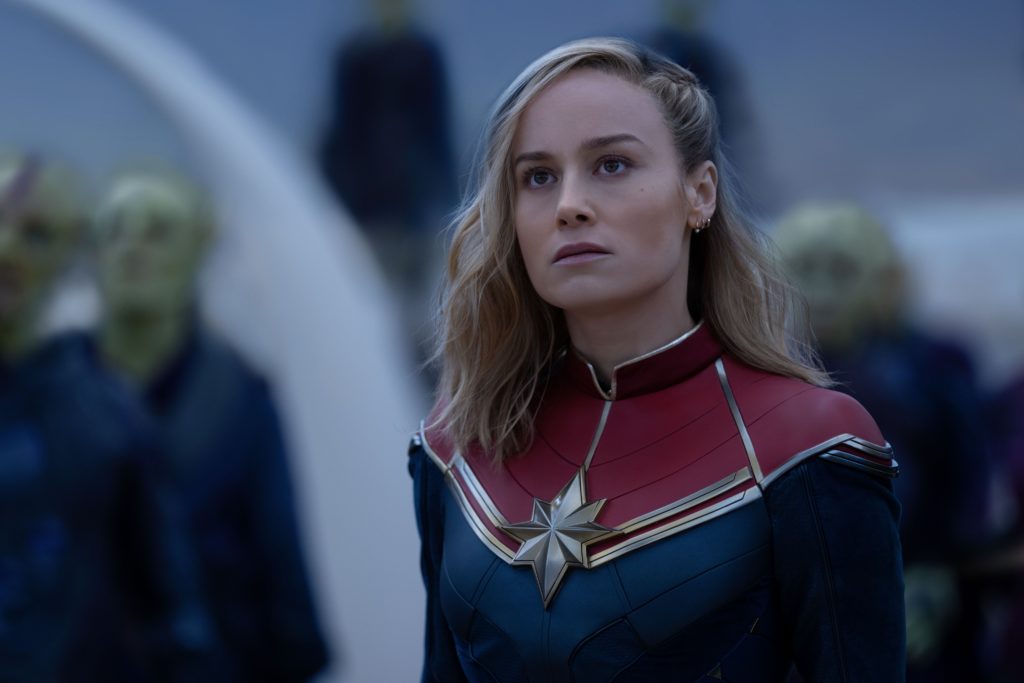 First, I am glad that they kept this movie and its action in outer space for the most part. While I loved the moments with the characters on Earth and the events that are causing their powers to be entangled, I wanted these character among the stars for multiple reasons and Nia DaCosta delivers on that. The alien worlds are beautifully detailed and visually immersive.
The story is good in that it concentrates on the interpersonal relationships. Carol is feeling guilty about something she's done and has been working to make some kind of amends by saving the galaxy alone. Monica's arrival adds further stress when she realizes that her being away so long has fractured her relationship with the child she helped raised. Monica's feelings of abandonment come through in her tense interactions with Carol and Kamala's hero worship of Captain Marvel has to evolve when she spends time with her and learns of her human failings.
Brie Larson's Captain Marvel is great. There is a sense of growth in the character and she portrays a hero who is still trying to find herself and who she was before being taken and manipulated by the Kree. The performance is layered and engaging while also allowing Carol to have more fun in moments where she's forced to become a big sister to Kamala. Toyonah Parris is great as Monica and is given some great moments to confront her own pain, abandonment issues and evolution as a hero. Iman Vellani steals every scene that she is in as Kamala. Her energy and enthusiasm about everything is not only charming, but infectious and you can see that in the characters themselves as the story continues.
The supporting cast is fantastic. Samuel L Jackson's Nick Fury is exactly who I needed him to be in this film. He is calm, cool and collected while also having an edge and his interactions with Kamala's family are fantastic. Kamala's family and the character herself are stand-ins for the audience as they react to the fantastical events around them and their reactions never failed to either make me laugh or smile.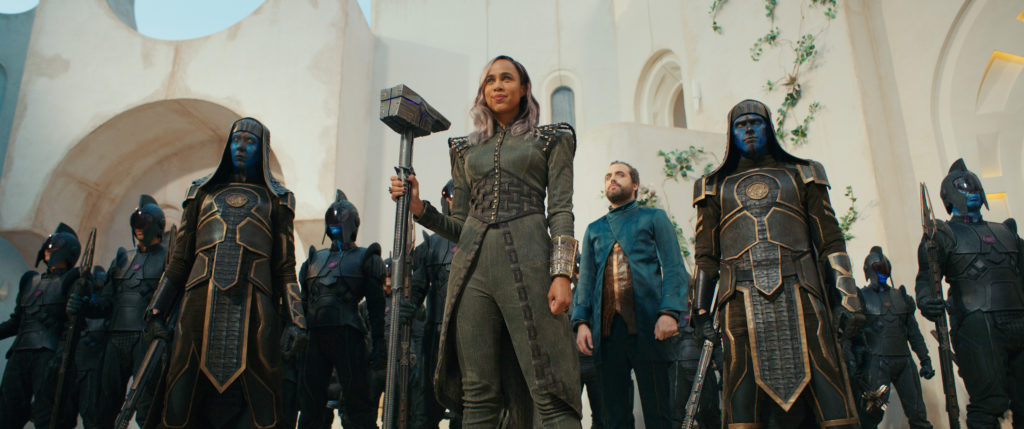 The movie isn't perfect though. The plot has some pacing issues when not focused on the three leads and Zawe Ashton's villain Dar-Benn is weakened throughout the film motivationally because we don't learn about her motivations until almost halfway through the movie. Her performance was good, I just wished I got more of a sense of her menace through her motivation. Until we discover that motivation and Carol's connection to it, she seems to just be there for the sake of having a villain.
The Marvels is an entertaining movie that was mostly pure fun. It didn't take itself too seriously and its stakes were relatively mild. Most of the joy of the film came from the interactions both interpersonal and action-wise between the three leads. The film doesn't stray too far from the formula that has made Marvel movies so popular for over a decade and that can be both a blessing and a curse.
There is a mid-credit scene involving one of the three leads and the ever expanding multiverse of the Marvel Universe. I found it impressive and fun, but not enough to make me want to see more of it right away. I would like that connection to be established better and given the time it needs to have a meaningful impact to the audience.