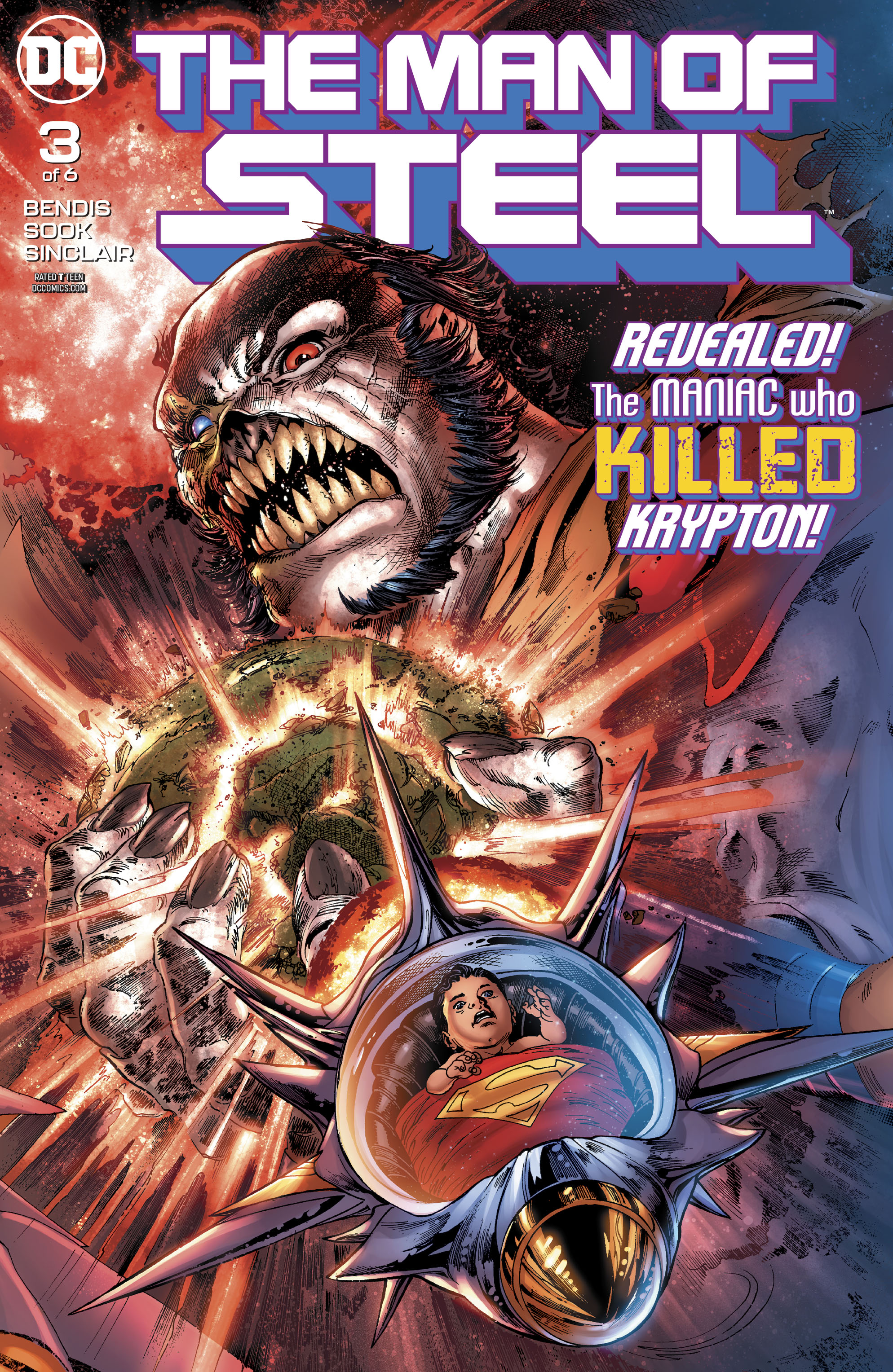 The Man of Steel #3
DC Comics
Written by Brian Michael Bendis
Art by Ryan Sook and Jason Fabok
Inks by Wade Von Grawbadger
Colors by Alex Sinclair
Letters by Josh Reed
Rogol Zaar has made his way to Earth, breached the Fortress of Solitude and has discovered the bottled city of Kandor. In Metropolis, Superman finds himself at the scene of another mysterious building fire. As he goes to investigate the fire and runs into the fire investigator, he makes an introduction. I like the fact that Superman realizes that he is a great investigator, but what this series of fires needs is a Detective and that's why he brings in Batman.
The three of them begin to study the crime scene to look for answers. It's a great sequence that combines Batman's tech, Superman's powers and old fashioned investigative instinct. When Superman hears an alarm that only he can, he races to the source of it, leaving the fire investigator and Batman to finish checking into the fires on their own. I like Batman's explanation as well. It gives a great little moment to fans about the history of their relationship. When he returns to the Fortress, we see the devastation left behind, including something tragic that hits both Superman and Supergirl viscerally.
The intensity continues as Kal remembers all of the people in Kandor and sends Kara to make sure that everyone that she knows is safe. We also get another look at the event that led to Jon and Lois going missing and I sincerely want to know more about it. Clark speeds back to the city and starts searching for who attacked the Fortress and that's when Rogol makes his move. One that might not end well for the Last Son of Krypton.
This story is starting to get really good and Superman's motivation to fight is pretty tragic, which allows for some good drama.