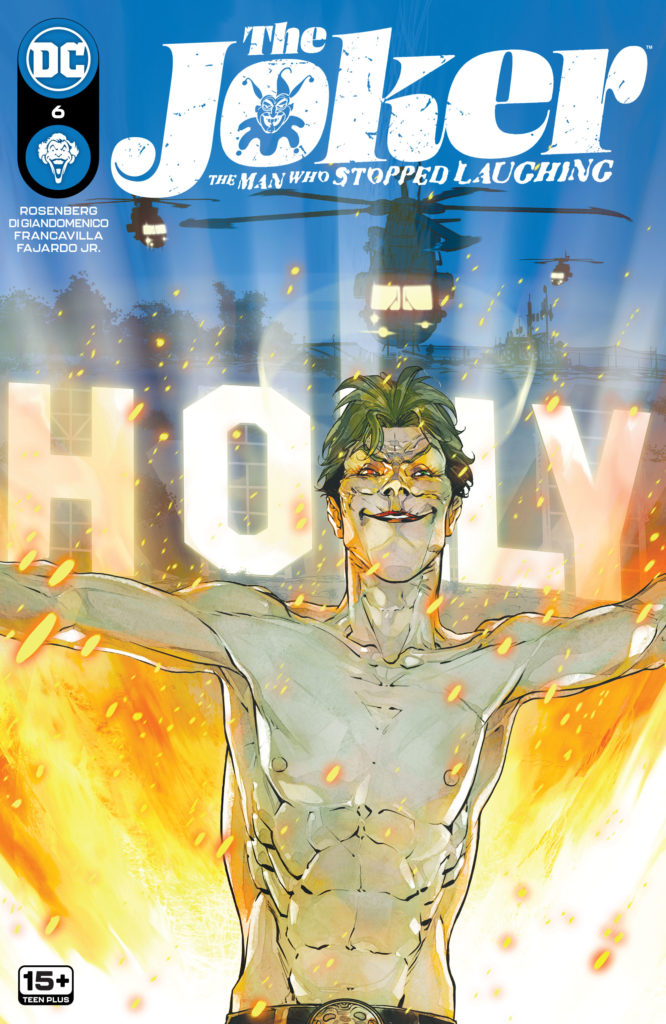 The Joker The Man Who Stopped Laughing #6
DC Comics
Written by Matthew Rosenberg
Art by Carmine Di Giandomenico
Colors by Arif Prianto
Letters by Tom Napolitano
The Rundown: Joker decides to play a final joke on Los Angeles before returning to Gotham.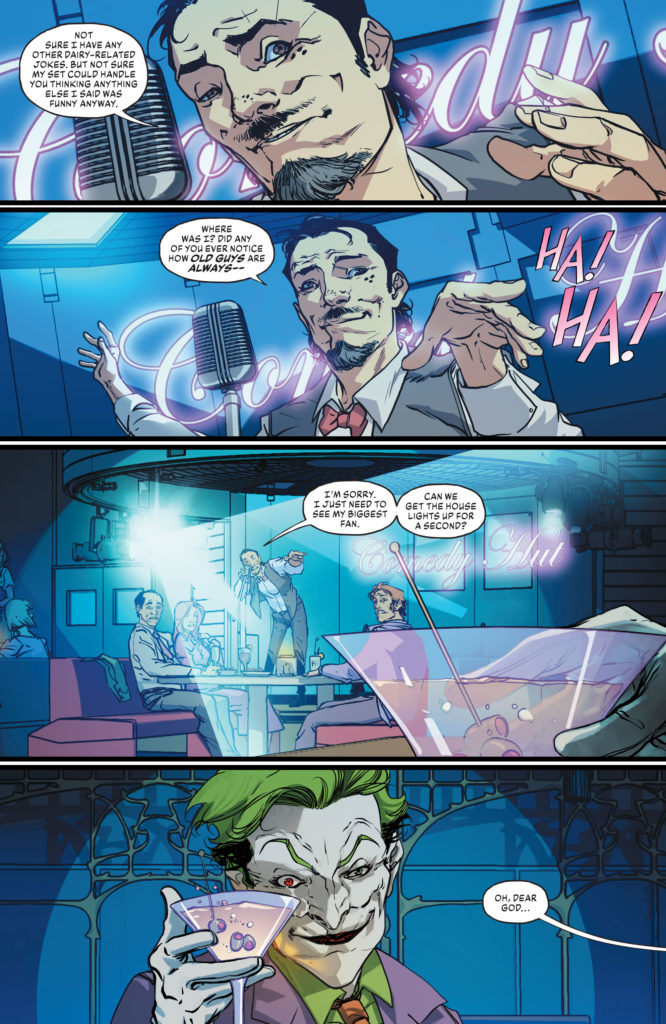 Not getting what he wants from his experiences in Los Angeles, Joker decides to pack it in and head back to Gotham. Unfortunately, for the citizens of LA, he is not going to go quietly. After unleashing his own brand of chaos on the city, Joker learns too late that same chaos is between him and his flight out of the city.
At the same time, Jason finds out something about the Joker he's been tracking and the man himself gets some unexpected help from beneath the streets of Gotham.
The Story: Rosenberg crafts an entertaining comedy of errors for the Joker in this issue. It is equal parts funny and exciting to see Joker trying to do the impossible as he deals with the consequences of his own impulsive actions. Focusing the majority of this plot on Joker is a great idea and I love the way the story flowed from one strange event to another.
The Art: Di Giandomenico delivers some beautifully detailed art that perfectly captures the frenetic, intense and insane circumstances of the story.