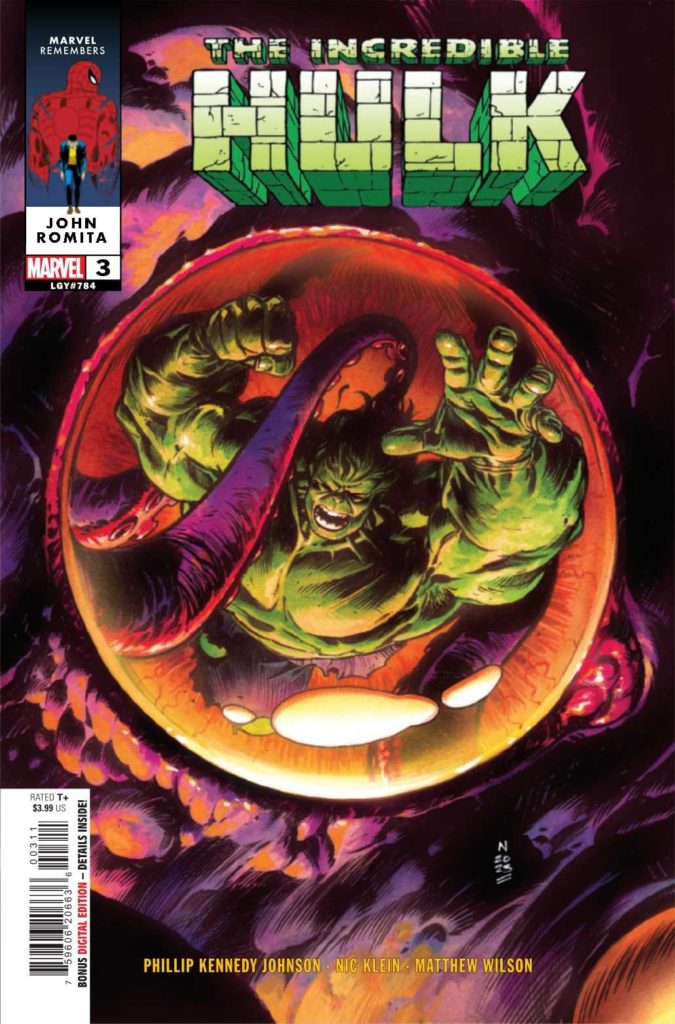 The Incredible Hulk #3
Marvel Comics
Written by Phillip Kennedy Johnson
Art by Nic Klein
Colors by Matthew Wilson
Letters by Cory Petit
The Rundown: Hulk faces off against Brother Deep and his followers.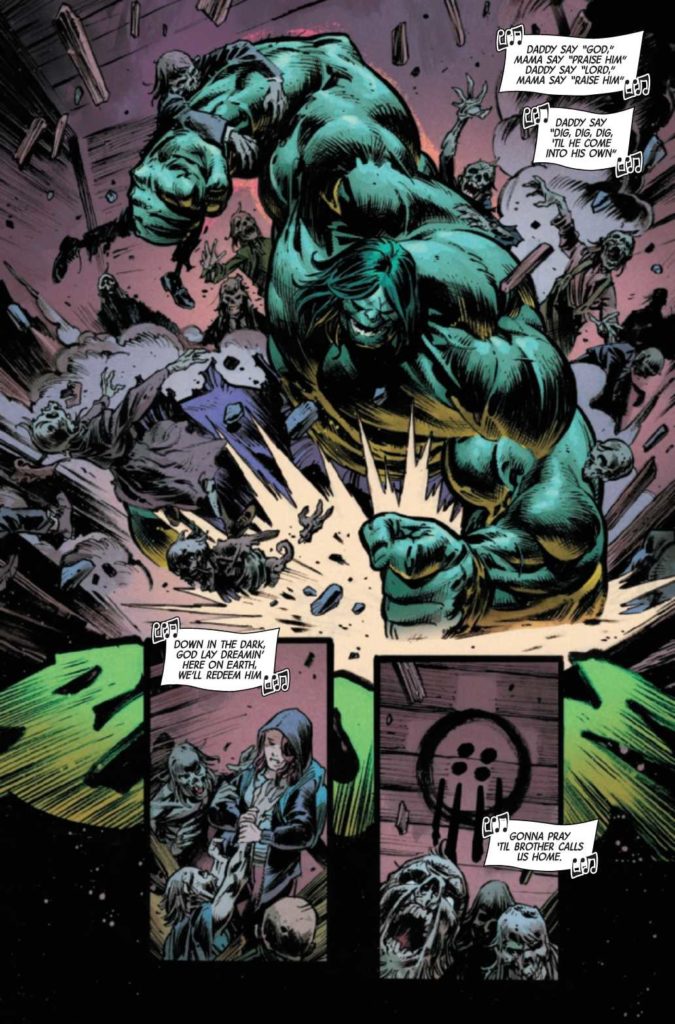 Hulk's battle against a horde of cult following zombies will result in the destruction of the church he and Charlie were trapped in. When the dust settles, Charlie asks to come with him and he refuses because of her connection to Banner.
Unfortunately, the destruction of the church is just the beginning as the resulting damage creates a sink hole that pulls both Charlie and Hulk down into where they find themselves facing a giant horror with a connection to the Hulk and a taste for revenge.
The Story: Phillip Kennedy Johnson continues to craft a fantastic, horror-filled adventure in this series. This issue unleashes the fury of the Hulk beautifully and continues to grow the tense bond between Hulk and Charlie as she tries to travel with him. The threats in the book continue to be compelling and their connection to Hulk has me invested in both the story and what it means for the character.
The Art: Klein's art is gorgeous. The horror elements are visually exciting and the action is earth-shattering and thrilling.