The Incredible Hulk #2
Marvel Comics
Written by Phillip Kennedy Johnson
Art by Nic Klein
Colors by Matthew Wilson
Letters by Cory Petit
The Rundown: As Banner battles Hulk internally, more monsters emerge looking for him.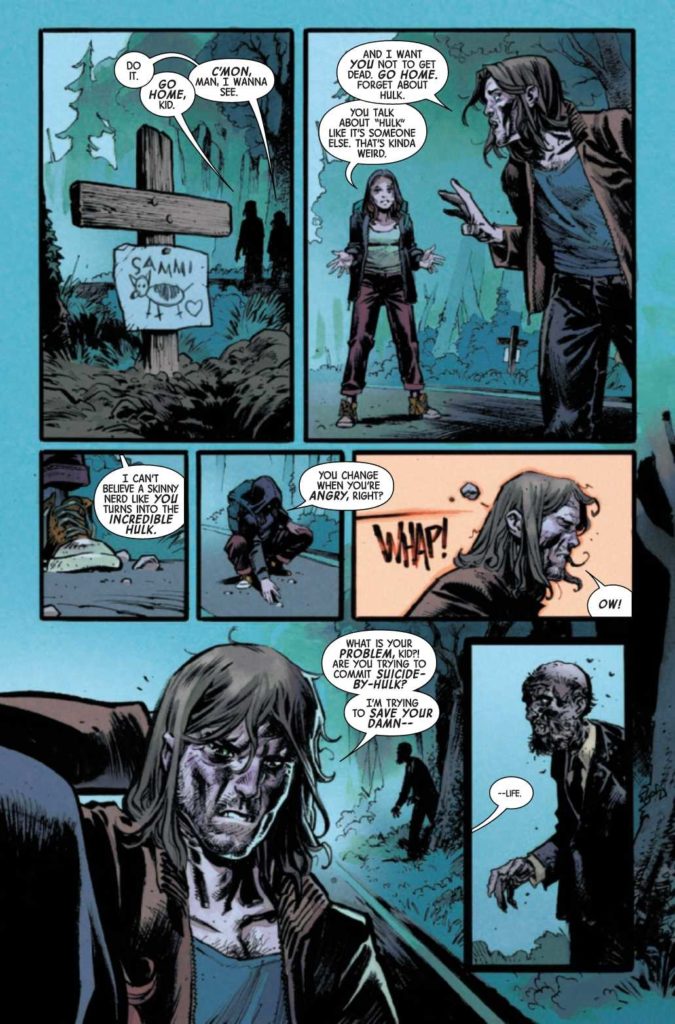 An ancient creature buried beneath the surface has been awakened and has resurrected its followers to return to a small, destroyed town. Their undead leader Sister Sadie is calling them home as Banner deals with his new traveling companion Charlie who wants to be partners with the Hulk.
As Banner continues to battle Hulk internally and the green behemoth plots to take away his new friend and continue making his life miserable, a police officer picks up the pair and takes them to Sister Sadie and her followers who decide that the creature requires a sacrifice in order to emerge.
The Story: Phillip Kennedy Johnson is turning Hulk into a proper horror story in this series and I love it. The whole plot is dark and engaging. I love all the horror elements as well as the dark, ominous pacing of the story. The conflict between Banner and Hulk is getting more interesting as well as the two continue to clash internally with Hulk taking sadistic pleasure in causing Banner pain. I enjoy the build up of not only the outside conflict with the monsters, but the internal conflict between Banner and Hulk that is bubbling to the surface.
The Art: Klein's art brilliantly complements the dark, horror tone of the story. The monsters are beautifully scary and the small details in the characters are awesome. I also really love the art style and how it raises the tension of the story visually.