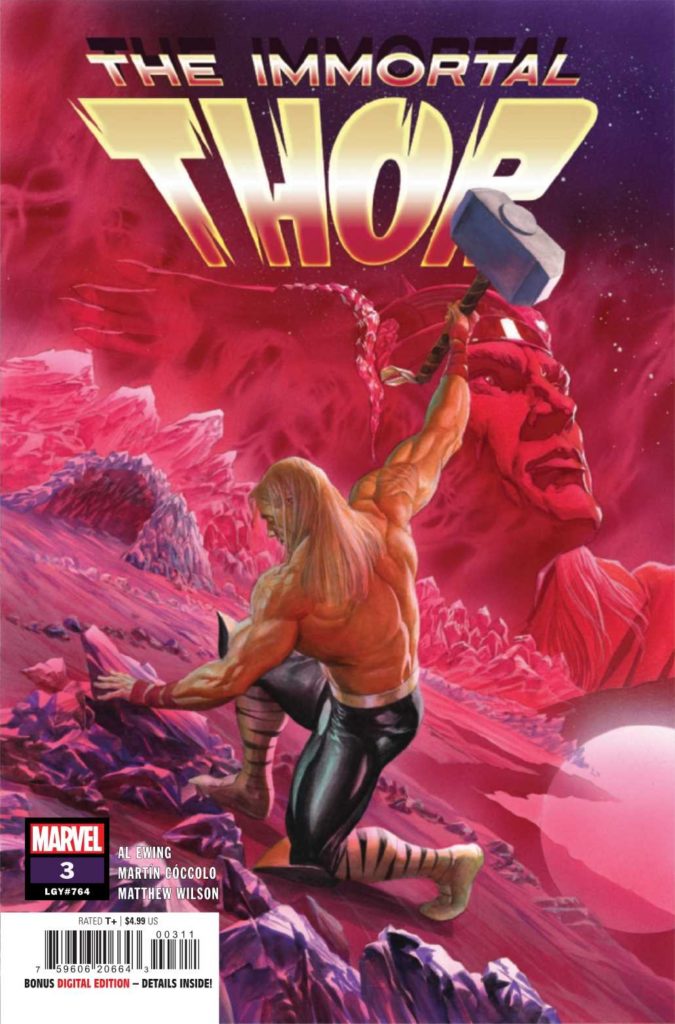 The Immortal Thor #3
Marvel Comics
Written by Al Ewing
Art by Martin Coccolo
Colors by Matthew Wilson
Letters by Joe Sabino
The Rundown: Thor is trapped on an alien world in a dangerous game created by Loki.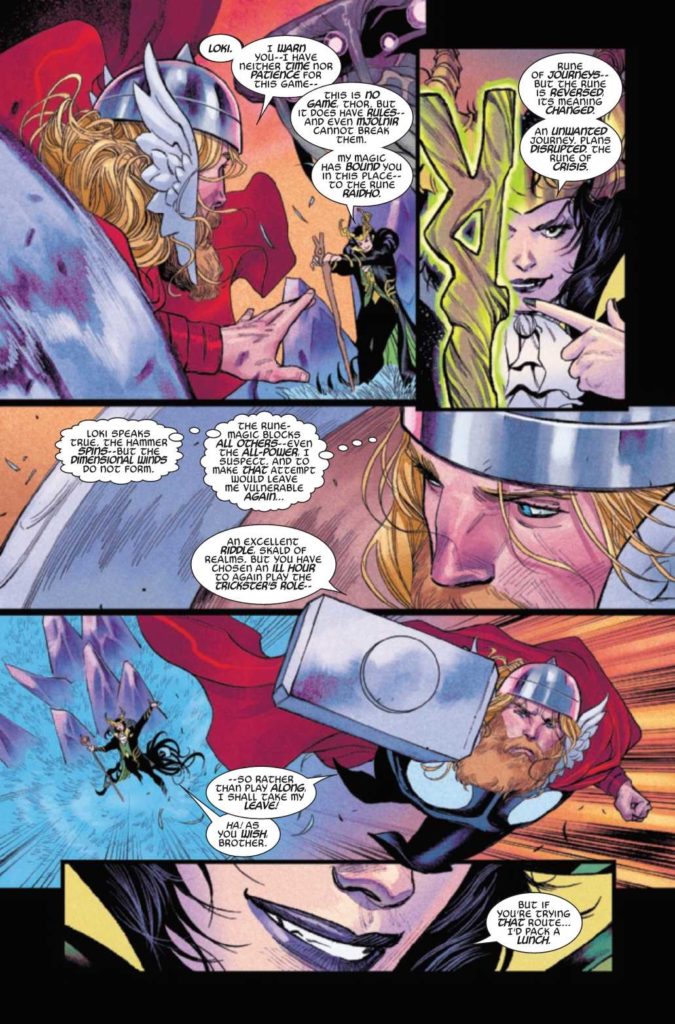 After agreeing to trust Loki even as an enemy, Thor enters the All-Sleep and awakens refreshed on an alien planet he cannot escape from.
After Loki returns and shows him why he cannot escape, Thor must use his knowledge and skills to find a way off the planet and back to Earth before Toranos returns to bring destruction.
The Story: A brilliant and thoroughly enjoyable story from Ewing. The issue wonderfully captures the relationship dynamic between Loki and Thor and delivers some fantastic moments between them that showcase how that relationship has grown and evolved. The story does a great job of showing that Thor can be more than just a force of nature and that he has the ability to apply knowledge and find a solution.
The Art: Coccolo delivers fantastic art in the issue. The visual style is perfect for the otherworldly setting and the characters look amazing.