The Immortal Hulk #7
Marvel Comics
Written by Al Ewing
Art by Joe Bennett
Inks by Ruy Jose
Colors by Paul Mounts
Letters by Cory Petit
Both Hulk and Banner knew that they couldn't stay hidden for too long. The fact that Banner emits gamma radiation was always going to be a dead giveaway for anyone looking for the missing Hulk, so both sides of Bruce knew that it was only a matter of time before he would be confronted by someone friend or foe. In Iowa, an entire town is being evacuated due to a Code Green. All residents are being transported from the area by Captain Marvel and relief teams from Alpha Flight because outside of town, the Avengers are fighting the Hulk.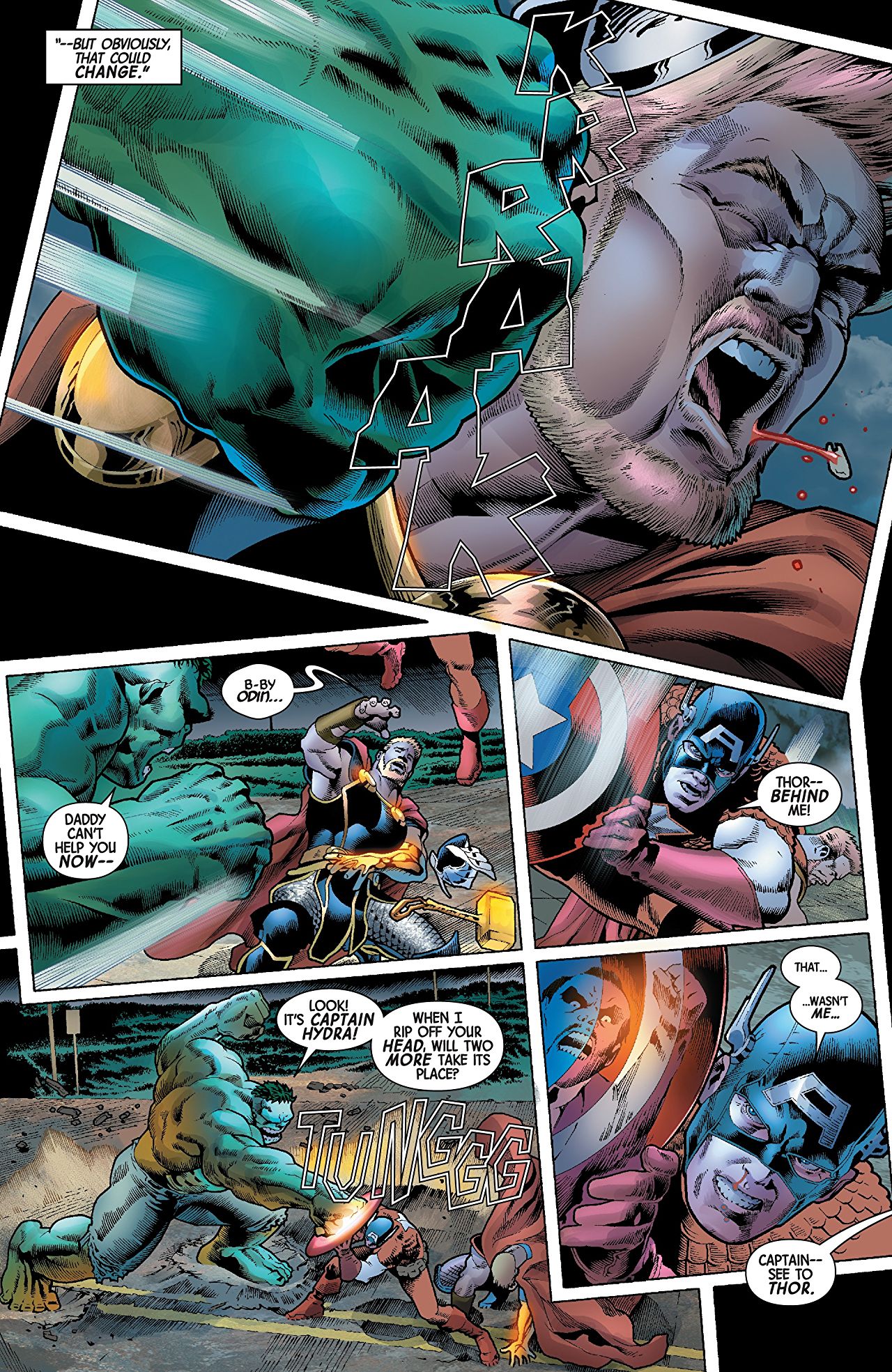 As the Avengers do their best to contain the raging Hulk, they all soon realize that this Hulk is much stronger, meaner, smarter and more dangerous than ever. A revelation that both Thor and Jennifer come to in the most brutal and devastating ways possible. As the battle continues to rage, Tony Stark must make a decision. A grave one with consequences none of them can see coming.
As a reader of this series, I knew that it was only a matter of time before Hulk would run across an Avenger or two. As far as him being confronted by the entire team, I wish it had been later. There is so much that Ewing has been building as far as the psychological journey of both Banner and Hulk. I wanted more issues exploring that before both are thrust headfirst back into the spotlight and the bigger forces at play like Ross and the Hulkbusters. I enjoyed the singular journey of this character, both physical and psychological and I hope that the series returns to that soon. That being said, I did like how brutal and manipulative Hulk was in the fight. It showed a dangerous evolution for the character and added a new dimension to his personal relationships going forward.
Joe Bennett's art is great in this issue and the action scenes are amazing. I enjoyed the brutality of Hulk's rage as well as the tension in the fight with Iron Man. Bennett portrays some real fear on Tony's face during that fight and it illustrates the stakes these characters face dealing with this new Hulk.