The Immortal Hulk #48
Marvel Comics
Written by Al Ewing
Art by Joe Bennett
Inks by Ruy Jose and Belardino Brabo
Colors by Paul Mounts
Letters by Cory Petit
The Rundown: Hulk confronts his relationship with Betty as she finally has her say.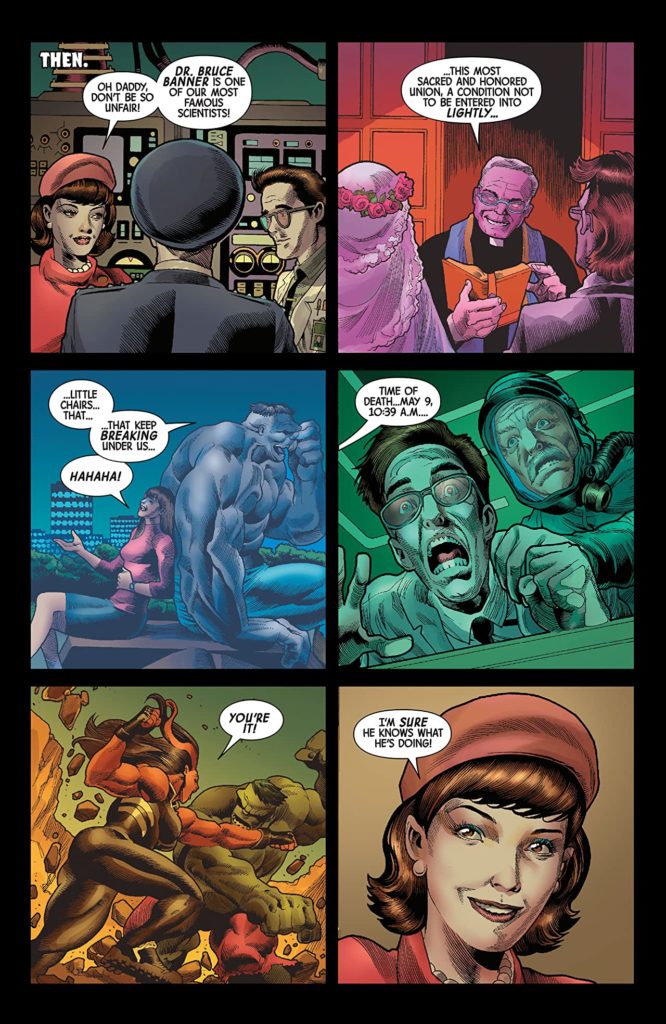 Betty and Hulk find themselves rekindling their old relationship with a very Hulk-like twist. In the aftermath, the two find themselves doing something they haven't done in a long time, talk. Betty tries to connect with Joe and learns what happened to Bruce and where he is. It's a tough moment for her, but one she will make Joe confront.
At the same time, Jennifer talks with McGee about the changes the woman has gone through and what this situation means for her career and goals. At the same time, she contacts an old friend to assure him that she has the situation handled, but she doesn't realize that he is not alone and definitely not the person with an interest in recent events.
The Story: Ewing decides to use Bruce's relationship with Betty and others as the catalyst for both discovery and possible change in the character. The dialogue is brilliant as the story weaves between moments in the past and present between the two characters and how their conflict continues to bind them to each other. There is a lot of emphasis on Bruce and Joe's relationship to Betty and how it has affected her which is welcome. I like the insights being presented as much as the personal journey being made. It will be interesting to see how these changes evolve and change the character.
The Art: Bennett delivers some great drama with the art in this issue. Most of the story is a back and forth between Hulk and Betty and it's handled in a way where both sides feel equally represented. A great visual touch that makes the story relatable.