The Cull #1
Image Comics
Written by Kelly Thompson
Art by Mattia De Iulis
Colors by Mattia De Iulis
Letters by Hassan Otsmane-Elhaou
The Rundown: A group of friends will find themselves in a mystery world right in their own backyard.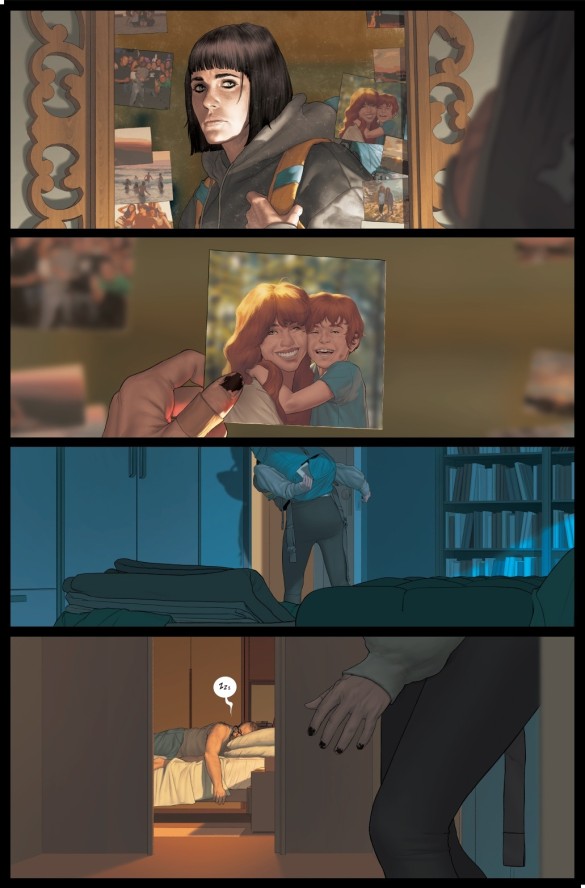 Five friends live near Black Water Beach. Some are dealing with personal tragedy as they decide to follow one of their friends to the beach in the middle of the night. As they all sneak out and meet on the beach, one of them discovers a cave during low tide.
A cave that will lead them all to an unknown and alien world. A world they have never seen before and might contain someone that one of them has been searching for.
The Story: Thompson crafts a fantastic story in this first issue. All of the characters are interesting and their circumstances are compelling both together and individually. Thompson is crafting an interesting mystery in this first issue and layering it with some great human drama. I was immediately hooked with the story and look forward to seeing more of the world being created within it.
The Art: The art in this issue is absolutely gorgeous. I love the style and the way it beautifully progresses the story along with a sense of visual grace and glorious detail.