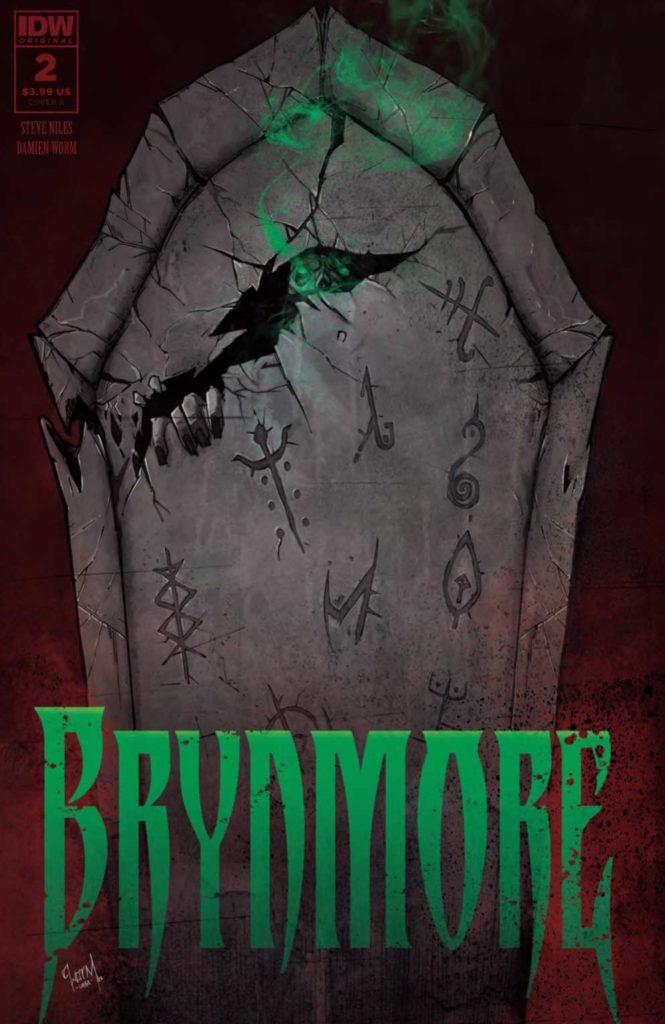 Brynmore #2
IDW Publishing
Written by Steve Niles
Art by Damien Worm and Alyzia Zherno
Colors by Damien Worm and Alyzia Zherno
Letters by Taylor Esposito
The Rundown: Mark's discovery will lead to a darkness on the island.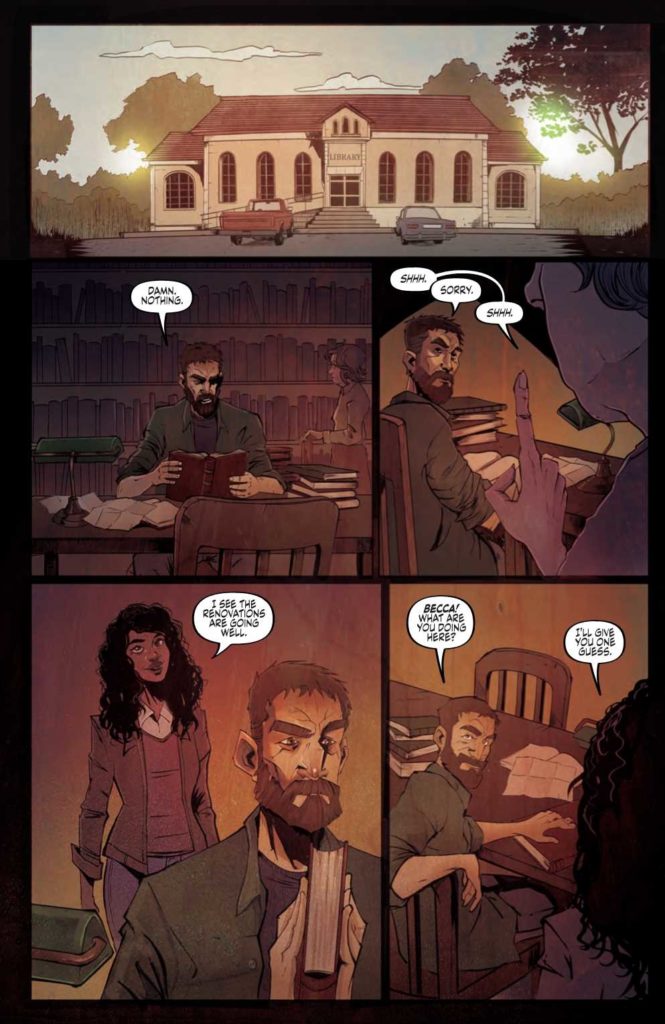 Mark is trying to make a go of it on the island, but the discovery in the basement of the church begins a mystery that he wants to solve. When Becca decides to help, Mark finds himself back at the church continuing his renovations.
Unfortunately, angry townies decide to attack him leading Mark back into a habit he tried to kick and a violent unearthing of something that signals a dark awakening within the island.
The Story: Niles ramps up the tension in this mystery with a story teeming with suspense. I love the darkness throughout the story and how it is effecting Mark personally. I like the tease of a relationship between Mark and Becca and the dark elements of the story lead to an interesting ending that I wasn't expecting.
The Art: The art is brilliantly dark and beautifully detailed. It's visually immersive and draws you into every moment.