The Amazing Spider-Man #35
Marvel Comics
Written by Zeb Wells
Art by Patrick Gleason
Colors by Marcio Menyz and Erick Arciniega
Letters by Joe Caramagna
The Rundown: Peter takes on MJ and Paul as Norman works on a plan to remove the Goblin's sins from Spider-Man.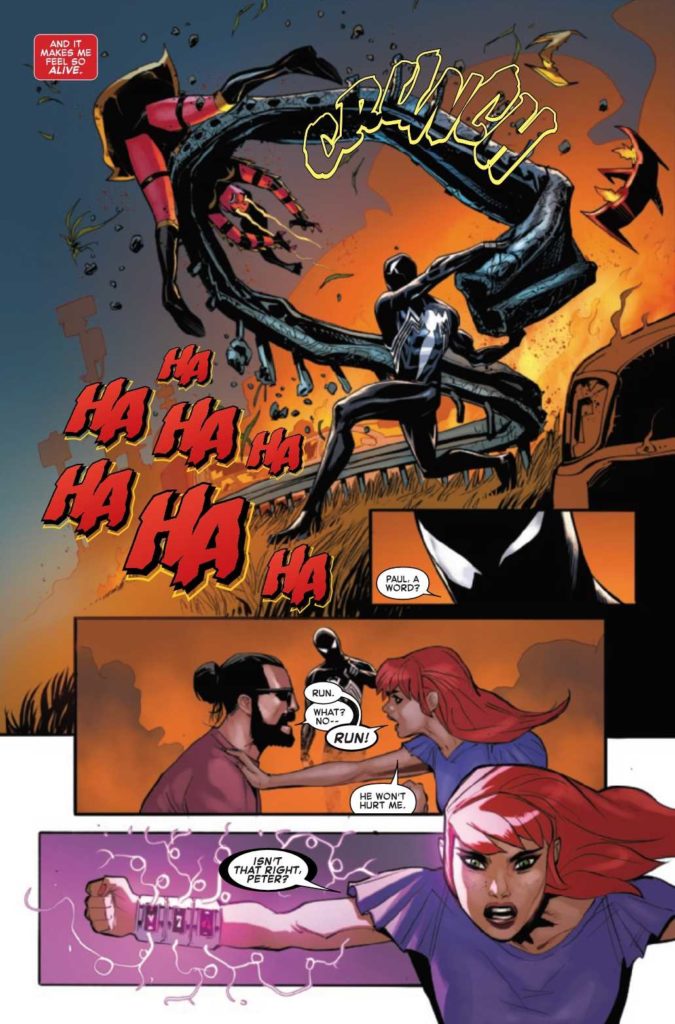 A black suited Spider-Man has gone after MJ and Paul and Queen Goblin is trying to help Peter remove Norrman's sins. At the same time, Norman and Kraven work on a plan to help Peter.
As the influence of the Goblin continues to turn Peter, he lashes out at MJ and tries to kill Paul. When Kraven and Norman enact their plan, the results could be the return of Spider-Man's greatest enemy.
The Story: Wells crafts an entertaining end to this arc. There is some great action throughout the issue and a satisfactory resolution that opens the door for an interesting return for Osborn. The only problem I really had with the story is the inclusion of Mary Jane and Paul. Having MJ in the story was necessary, but Paul continues to be a useless character whose presence is more of an annoyance than a necessity. I liked the Goblin Queen's inclusion and her reasoning for helping Peter. I look forward to seeing what happens next.
The Art: Gleason delivers some fantastic art in the issue. The action is thrilling and beautifully detailed throughout.