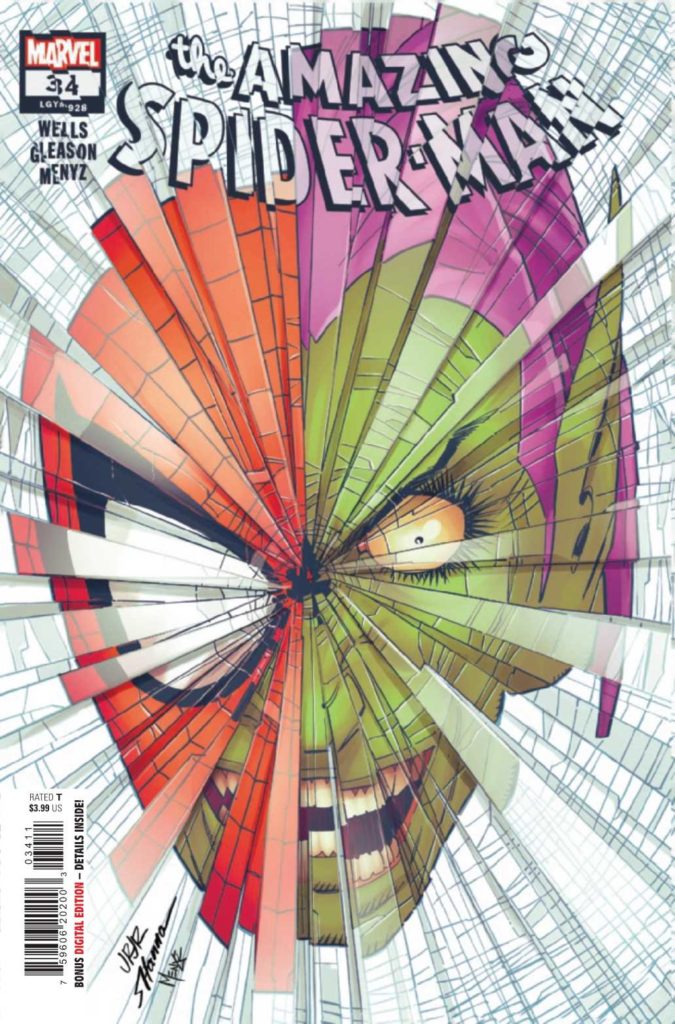 The Amazing Spider-Man #34
Marvel Comics
Written by Zeb Wells
Art by Patrick Gleason
Colors by Marcio Menyz
Letters by Joe Caramagna
The Rundown: Peter continues his mission to punish the people he considers enemies while Kraven decides on his next move.
With Kraven buried alive, he must decide whether to fight or take his father's way out. At the same time, Norman goes to see Mary Jane and Paul to warn them to get out of town while Peter is on the rampage. When Peter arrives and finds Norman, he decides to take out his rage on him.
While Peter goes on the hunt for MJ and Paul, Queen Goblin decides whether to help Kraven and makes an interesting decision instead. Kraven decides to fight back and gets some surprise help from an unexpected source.
The Story: I was truly surprised by the ending of this issue. Everything Wells is building to in this arc is interesting and gives some great insight into Peter and Norman, but the ending caught me completely by surprise and I loved it. As much as I didn't want Paul nor Mary jane in this arc at all, it made a small bit of sense that they would be targeted by a transformed Peter, but my hope was that everything he described doing to his enemies would be what I got to see next.
The Art: Gleason delivers fantastic art throughout this issue. The imagery is fantastic and the action is brilliantly detailed.