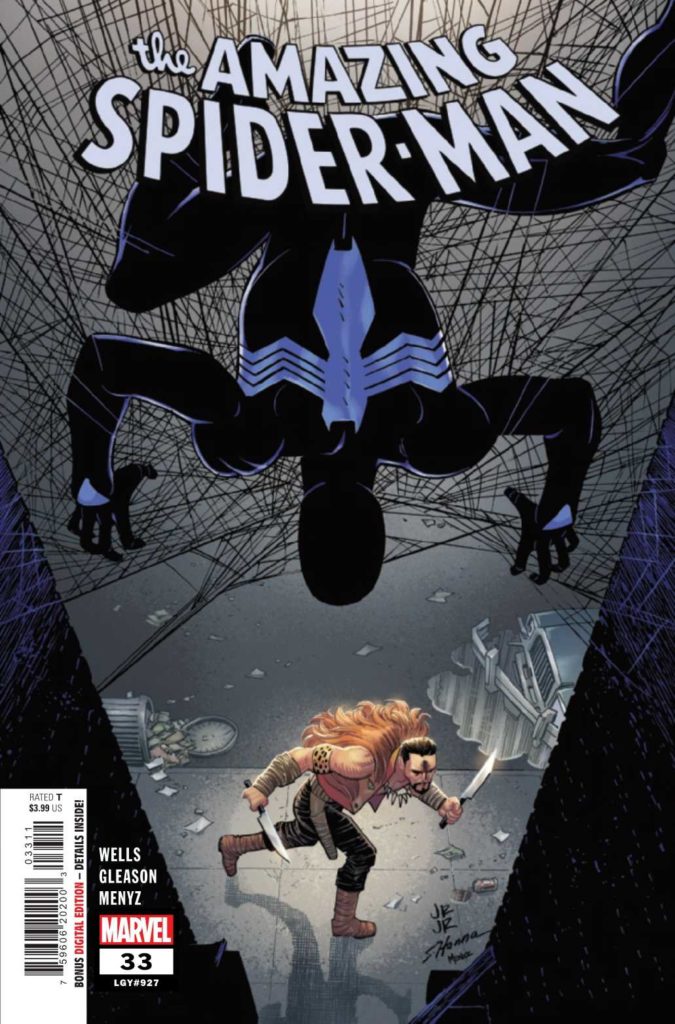 The Amazing Spider-Man #33
Marvel Comics
Written by Zeb Wells
Art by Patrick Gleason
Colors by Marcio Menyz
Letters by Joe Caramagna
The Rundown: Peter makes a dark decision and Kraven becomes the hunted instead of the hunter.
After being stabbed with the blade containing the sins of Norman Osborn, Peter returns home and decides to make a change of wardrobe to go with his changing personality. At the same time, Kraven begins to realize too late that he has become the hunted instead of the hunter. Something he discovers when Spider-Man arrives and begins a hunt of his own.
Aa hunt that will bring Kraven to the depths of the city where he comes face to face with the product of one of his father's final hunts before Peter captures him and places him in a familiar scenario.
The Story: Wells takes Peter on a dark journey in this issue and creates an even darker one for Kraven. There are some great parallels to one of the most well-known Spidey/Kraven adventures in this issue and they work with Spidey's new darkness. I liked the return of the black suit and how it perfectly fits this new personality for the character. It's going to be interesting to see how this new dynamic plays out for Peter, Norman and everyone Spider-Man cares about.
The Art: Gleason delivers fantastic visual atmosphere in this issue. Every page is an exercise in building suspense. Every sequence works perfectly with the tone of the story and the darkness of the plot.