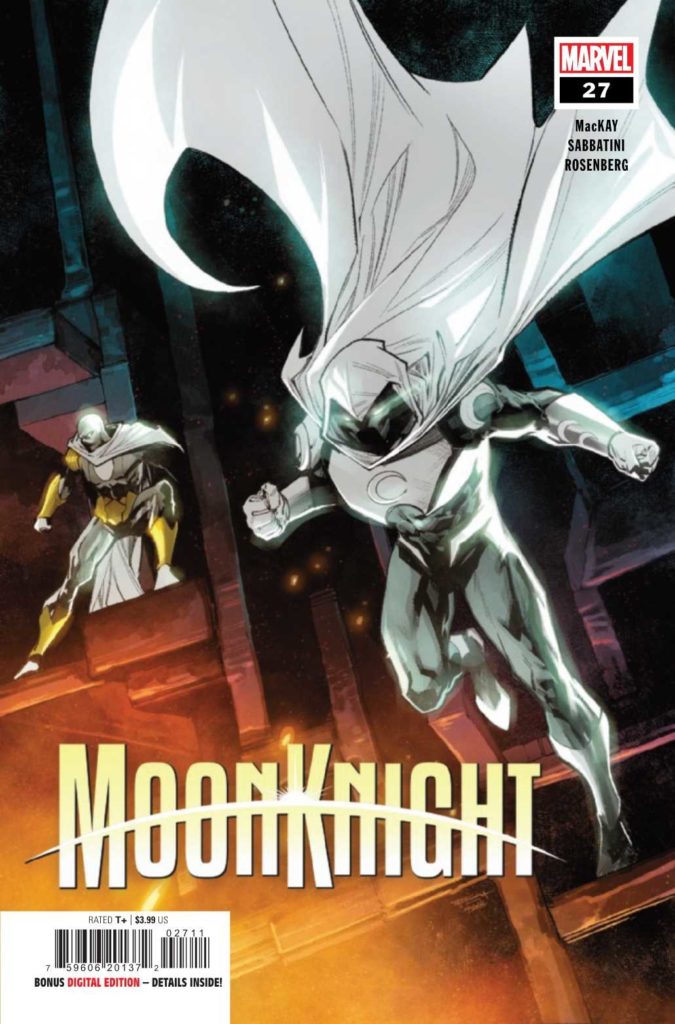 Moon Knight #27
Marvel Comics
Written by Jed MacKay
Art by Federico Sabbatini
Colors by Rachelle Rosenberg
Letters by Cory Petit
The Rundown: Moon Knight enters the mind of an enemy to find out where his enemy is.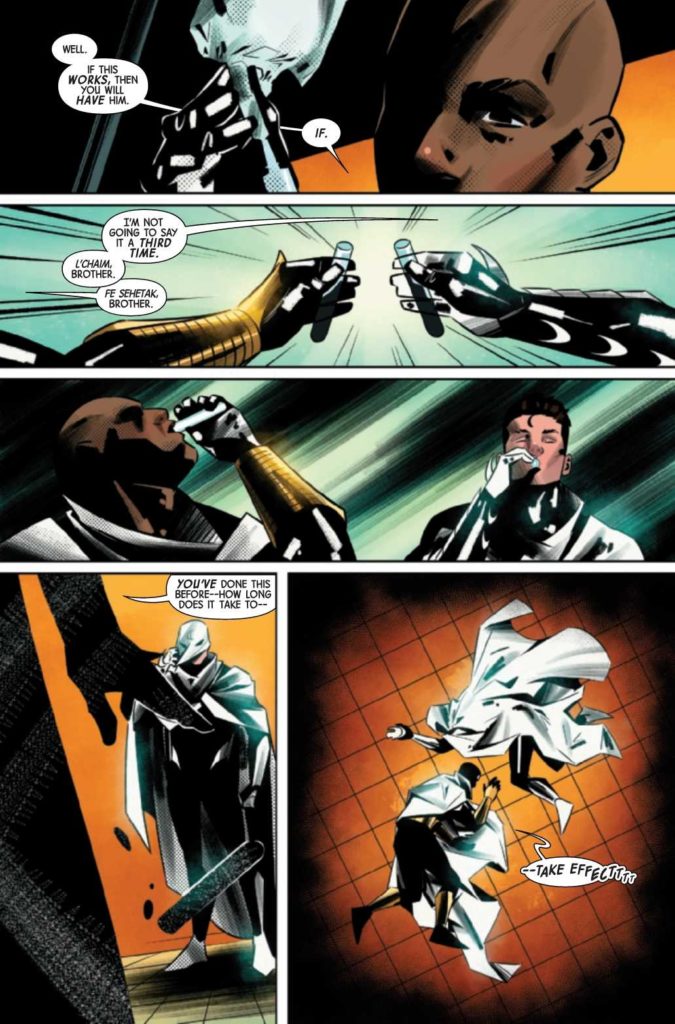 Marc goes to Hunter's Moon for help entering the mind of a previous enemy Vibro. He needs information about where Black Spectre is hiding and what is his plan. After entering Vibro's mind, they find a man on the run inside it. A man with a connection to both Vibro and Black Spectre.
After defending the man and learning the truth about who he is, Marc discovers exactly what Black Spectre has planned for the city. Something that Moon Knight will have to stop before it kills millions.
The Story: MacKay delivers an exciting, thrilling and thoroughly entertaining story in this issue. MacKay gifts the reader with great moments from Marc and Hunter's Moon and I continue to enjoy seeing these characters and their growing respect for each other. The suspense in the story is great as well and I enjoyed the reveal and what it means for Vibro. Everything comes together brilliantly to a cliffhanger that has me eager to see what comes next.
The Art: Sabbatini delivers blistering action throughout the issue. The visual style of this story is great and I love the visual representation of Vibro's fractured mind.