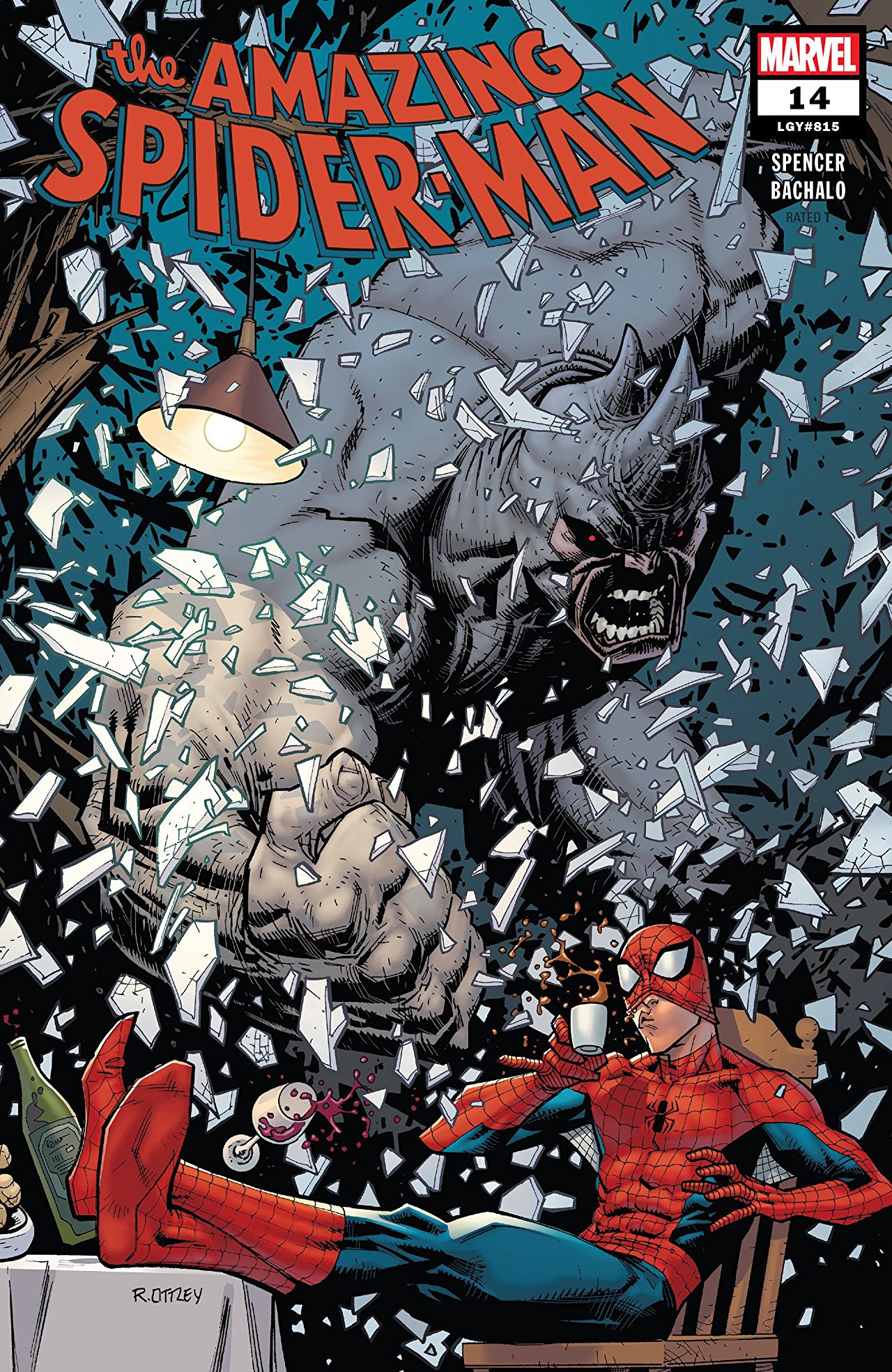 The Amazing Spider-Man #14
Marvel Comics
Written by Nick Spencer
Art by Chris Bachalo
Inks by Al Vey, Wayne Faucher, John Livesay and Tim Townsend
Letters by Joe Caramagna
Old foes are going to present new challenges, a new threat and an opportunity for Spider-Man in this issue.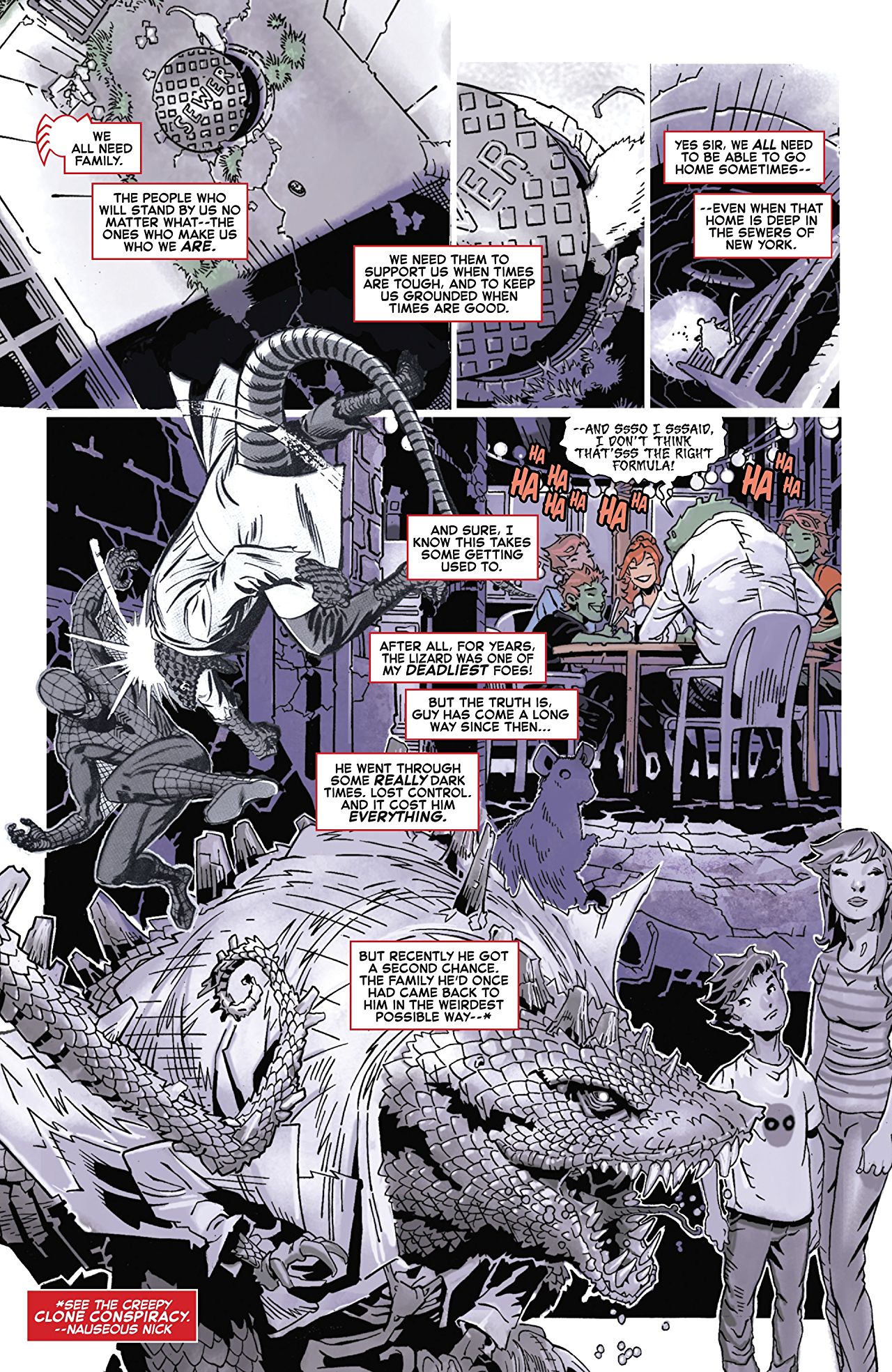 Peter and Mary Jane have dinner with Lizard and his family and witness some of the personal difficulties Curt Conners faces as a former villain and father. His struggles come into focus as he deals with not only his own past, but the burden his life has put on his family, especially his son.
May gets more devastating news during her dinner with her late husband's attorney. Trying to stay positive, May rescues a homeless man and decides to get him something to eat. When Rhino bursts through the place with Taskmaster and Black Ant in hot pursuit, Spidey needs to step in to help May and the rest of the patrons by teaming up with Rhino to stop the mercenaries.
At the same time, an old foe of Spider-Man enlists the help of a cash strapped Arcade to build something brand new.
One of best gifts Nick Spencer has given readers with his run on Amazing Spider-Man is a series that showcases the man himself. With all his problems, both personally and professionally, Spencer allows Peter to remain optimistic and even hopeful that things can and will get better. It adds to the drama when that optimism is tested by the world around him. Amazing Spider-Man affirms that there is a redemptive joy in Peter's struggles and Spencer brings that out in the small moments between Peter and the people in his life.
This issue has some amazingly resonant and quiet character moments that help to shape the issue into something special. Aunt May, Curt Conners and even Rhino are given moments to shine that will ultimately affect Peter and Spider-Man for good or ill.
Chris Bachalo's stunning art is a brilliant complement to the tone, plot and dialogue of this issue.