After TNT passed on the Greg Berlanti produced Teen Titans live action series "Titans", fans wondered if the series would find a home on a network or would it fade away. When DC Comics announced that the series would be going forward and would be featured on their new streaming platform, many fans not only breathes a sigh of relief, but also started to speculate on the show itself.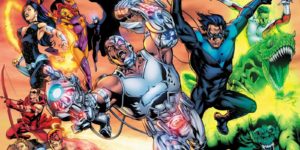 It was announced this week that "Titans" will officially go into production this Fall in Atlanta. The series is confirmed to premiere next year, so production is going to be in full swing this summer and fall starting with casting. While there has been no official casting news, it is safe to say that it will be coming this summer. With a fall production schedule looming, DC and Warner Brothers are going to be gearing up to get their cast in place.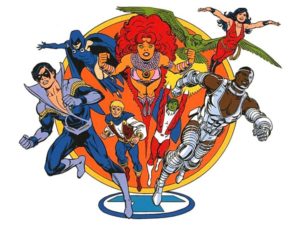 Dick Grayson, Starfire, Raven and possibly Beast Boy have all been either directly or indirectly mentioned as being on the show, but nothing has been confirmed, including any potential links to the CW's Arrowverse. Architects of the DC Comics/CW universe Greg Berlanti and Akiva Goldsman are producing the series with Goldsman writing the script. We will keep you up to date on any casting or production news.
Titans starts production September 25th in Atlanta.
Story brought to you from The Super Powered Fancast on Twitter @superpoweredfan.