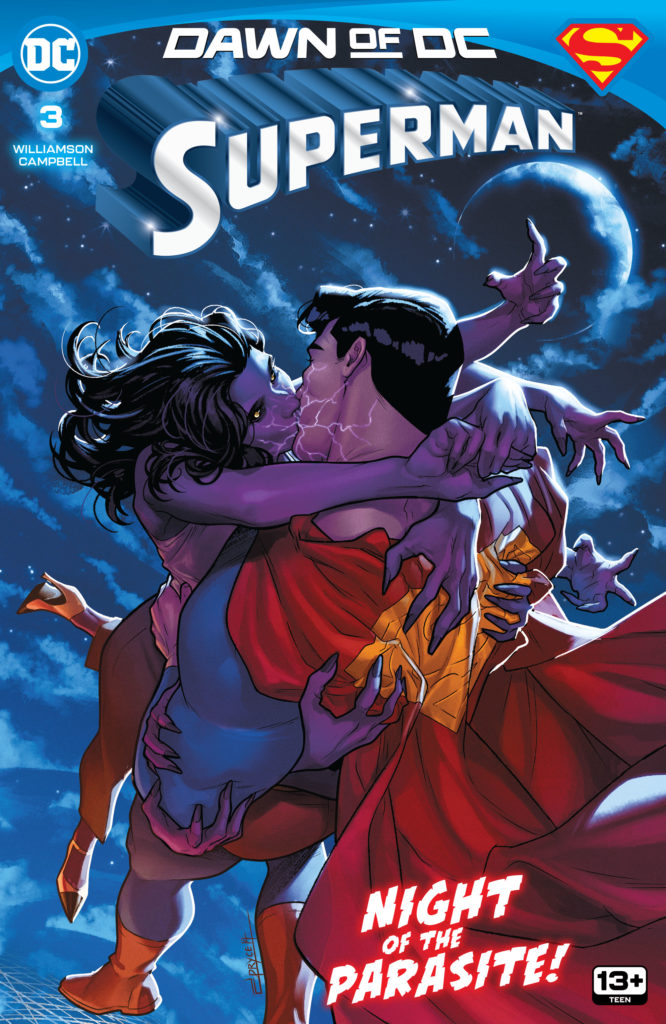 Superman #3
DC Comics
Written by Joshua Williamson
Art by Jamal Campbell
Colors by Jamal Campbell
Letters by Ariana Maher
The Rundown: Superman has one chance to save the city from an army of Parasites.
Lex continues to needle Superman for not taking him up on his offer to work together and when Superman arrives, he discovers that there has been a change. A change that will require Superman, Lex and Livewire to work together to save the city.
After plugging Livewire into the Supercorp building, the Parasites from all over immediately become drawn to its power, including the original. As Superman tries to get Rudy to see that there is an alternative to draining him, the people working to take down Lex begin working on the next stage of their plan.
The Story: Williamson crafts an engaging story in this issue filled with great action, surprises and character depth, especially for Luthor. The plot continues to be intriguing and Williamson does a great job of balancing the mystery within the arc with great action, adventure and thrills. I look forward to seeing what happens next.
The Art: Campbell delivers fantastic art throughout the issue. The visuals are beautifully detailed and compelling. I love the action scenes as much as I love the character moments with Clark and family.