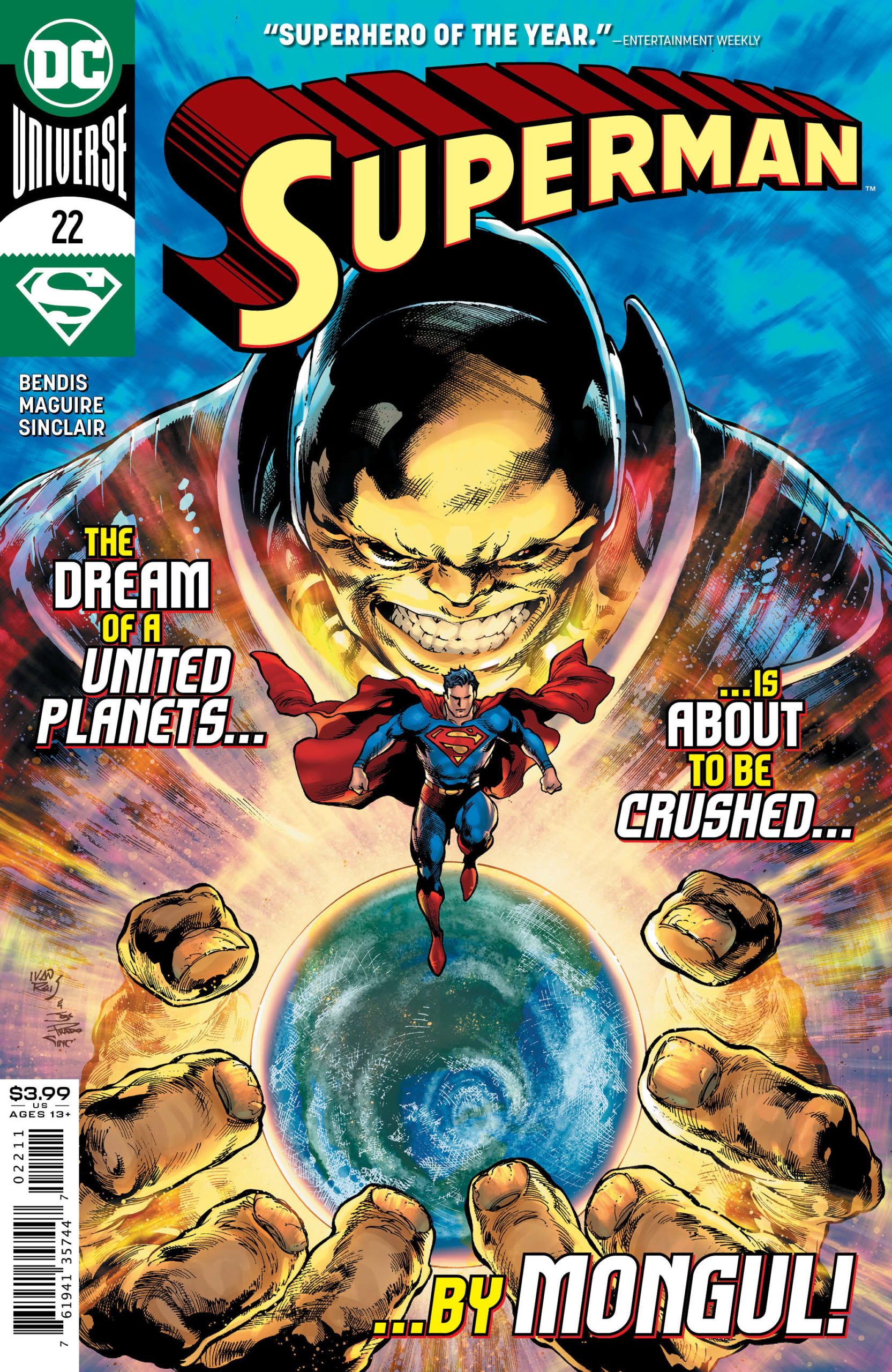 Superman #22
DC Comics
Written by Brian Michael Bendis
Art by Kevin Maguire
Colors by Alex Sinclair
Letters by Dave Sharpe
The Rundown: While Superman defends the planet against Mongul, the FBI has a message for Lois Lane to deliver to her husband.
Mongul has brought War World to the Earth and the Man of Steel must give everything he has in order to stop the despot and try to save the United Planets. With the planet edging ever closer to our own, Superman will try a desperate gambit to end the threat and divert War World away. With both sides fighting desperately to win, Clark will take the fight to War World itself if he has any chance of winning.
At the same time, an envoy from the FBI pays a visit to Lois Lane. She is there to discuss the recent events that have apparently thrust the Man of Steel into the role of representing Earth to the United Planets. With the story spreading all over the world and Superman not around to clarify, Lois has to deal with the fallout of the story and the government's warning about how they will treat this new revelation.
The Story: Bendis does a good job of bringing the Mongul arc to an exciting and entertaining conclusion. The action is really well done and the duality of both stories works with Superman and Lois both dealing with threats. What makes the story more interesting is how it is resolved with the two of them. There is a sweetness to the moment that showcases the strength of their relationship.
The Art: Kevin Maguire does a really good job with the art. The fight between Superman and Mongul looks really good and there are some great dramatic shots throughout. The Lois side of the story is more subdued and aligns perfectly with the theme of the story.