Strange Adventures #3
DC Comics
Written by Tom King
Art by Mitch Gerads and Evan "Doc" Shaner
Letters by Clayton Cowles
The Rundown: The investigation into Adam Strange brings up some uncomfortable questions and the Strange's go on the offensive.
With questions swirling about Adam Strange's career and his time on Rann, Strange enlists the help of the Justice League to run an investigation into him. When Batman brings in Mr. Terrific, the hero has some uncomfortable questions for the hero and his wife. Seeing the writing on the wall, the couple goes on the offense to both discredit the investigation and secure Adam's legacy as a hero.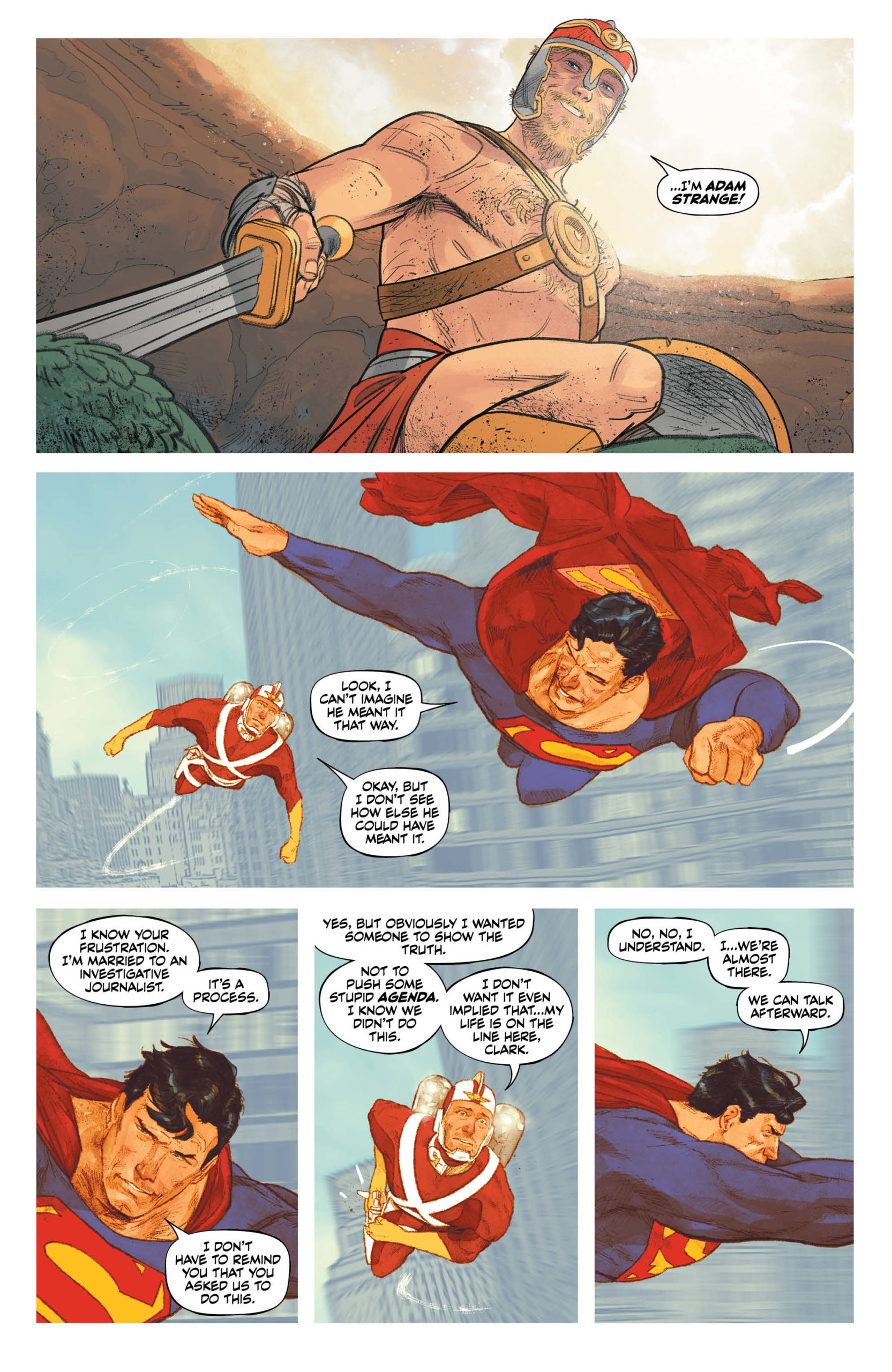 Adam also recalls the next part of his adventure to free Rann from invasion. As he battles in the ring to secure help for their upcoming fight, the stakes are raised when the hero is poisoned. In that moment, Adam Strange will discover a brutality he never knew in his quest to survive.
The Story: The story becomes more layered and interesting in this issue. The mystery remains engaging and King does a great job of keeping the reader riveted both with Adam's adventures on Rann and what he is concealing on Earth. Seeing Strange turn himself inside out to protect his secret makes uncovering that secret one of the main reasons this book is so entertaining. There is something dark at the bottom of this tale and Tom King keeps you wanting to dig deeper.
The Art: Both Mitch Gerads and Evan (Doc) Shaner blow you away with the art. As the mystery intensifies, Gerads film noir style beautifully reflects both the mystery and the darkness hanging over these characters. Shaner's classic style perfectly complements the other side of the story by showing the contrast between the hero's journey and his gritty reality.