Season 3 of the smash hit Disney XD series Star Wars Rebels had the crew of the Ghost moving closer to their destiny and deeper into the canon of Star Wars history as they crossed the path of their most dangerous adversary yet.
Lucasfilm announced today that the complete third season of Star Wars Rebels would be released this fall on Blu-Ray and DVD. Star Wars Rebels: Complete Season Three will feature all 22 episodes of the action-packed series that takes the crew even closer to the Clone Wars, Rogue One and the original Star Wars trilogy.
Having established a secret base on Atollon, the Ghost crew, now led by a more powerful Ezra, strengthens the Rebel fleet by acquiring new resources and recruits eager to stand against the Empire.  However, the Imperial efforts to eliminate the Rebellion are now being led by the coldly analytical Grand Admiral Thrawn, whose strategic, tactical and cultural insights make him a threat unlike any they have faced before. Ezra and Sabine must take on new roles and challenges as the Rebels prepare for their biggest mission yet – a direct assault on the Empire.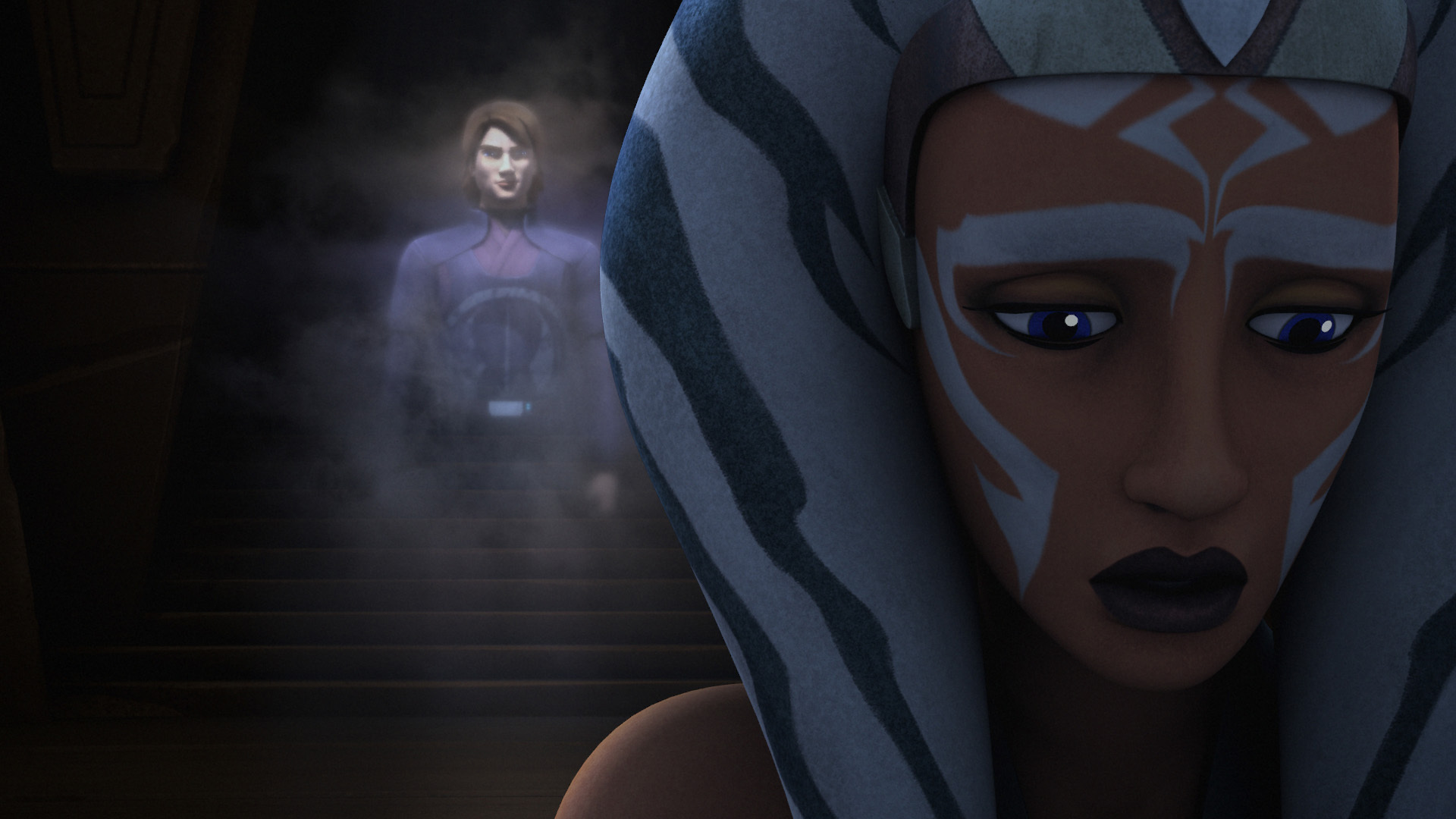 Star Wars Rebels was created by Dave Filoni (Star Wars: The Clone Wars), Simon Kinberg ("X-Men: Days of Future Past"), and Carrie Beck and featuring the voices of Freddie Prinze Jr. ("I Know What You Did Last Summer") as Kanan, Vanessa Marshall (TV's "Young Justice") as Hera, Steve Blum ("The Boxtrolls," "Cowboy Bebop") as Zeb, Tiya Sircar ("The Good Place," "Master of None") as Sabine, Taylor Gray (TV's "Bucket and Skinner's Epic Adventures") as Ezra, Dee Bradley Baker ("American Dad," "Phineas and Ferb") as Captain Rex and David Oyelowo ("Selma" and "The Butler") as Agent Kallus.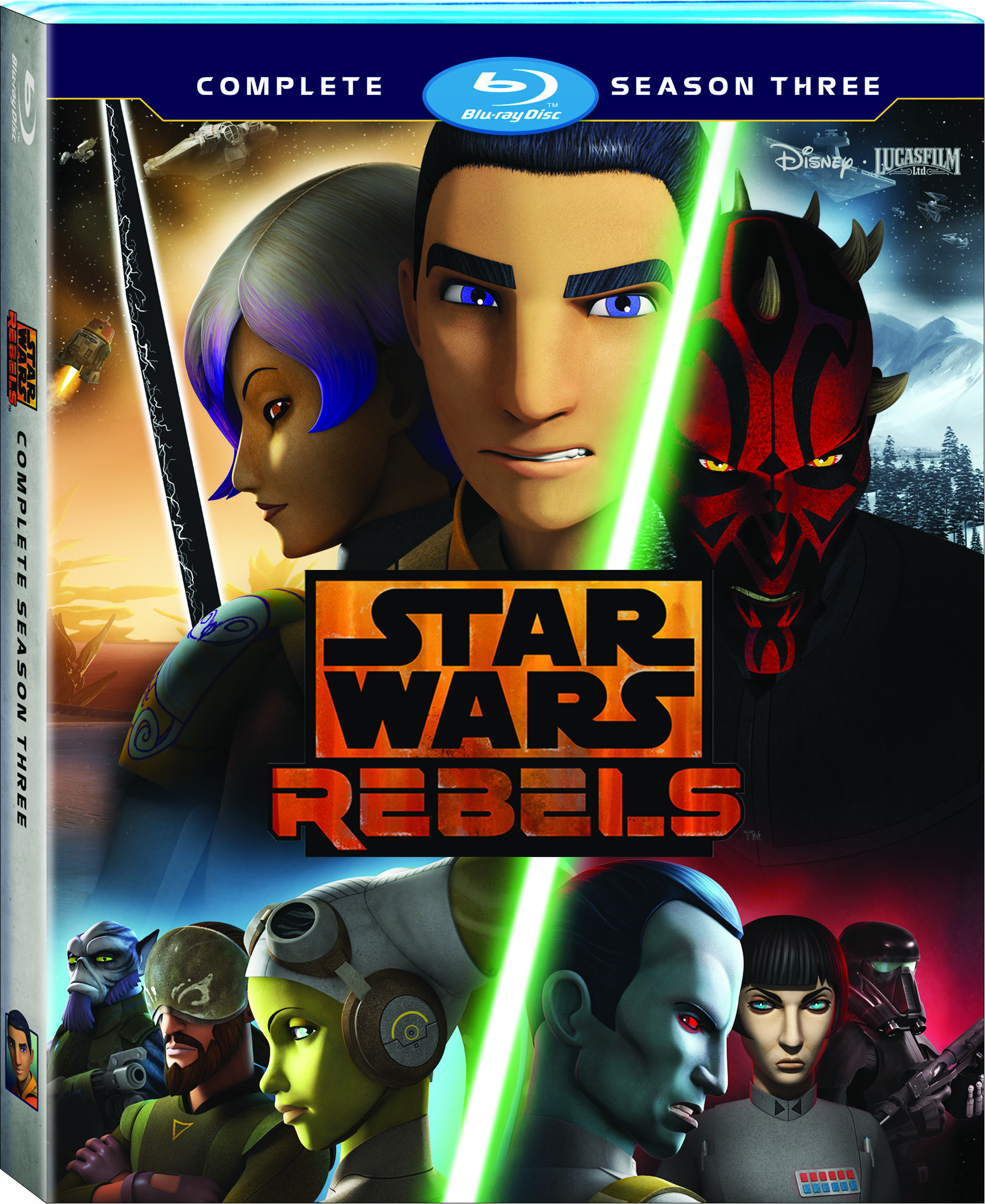 Star Wars Rebels: Complete Season Three will also include bonus features including:
Blu-ray:
Explore where Mandalore fits within the Empire's regime – and whether Sabine can unite her people against the Imperial forces.
Learn Thrawn's significance in Star Wars lore, and what the future may hold for this memorable villain.
Apprentices to Outcasts: Kenobi And Maul
Track two adversaries who've clashed throughout Star Wars history, and find out why the time was right to conclude their story.
The Original Rebel: Saw Gerrera Returns – Extended
Meet the Original Rebel. This exclusive extended version features Forest Whitaker discussing the character he brings to life in both Rebels and Rogue One.
Featuring Dave Filoni (Executive Producer), Justin Ridge (Supervising Director), Kilian Plunkett (Art Director), Keith Kellogg (Animation Supervisor) and Joel Aron (CG Supervisor: Lighting & FX)
All DVD Bonus (see below)
DVD:
Discover how the formation of the Rebel Alliance in Rebels ties into the Rogue One timeline – and the exciting story possibilities that lie ahead for season 4.
Go behind the scenes with the cast and crew in 19 entertaining and information-packed episode recaps!
Star Wars Rebels: Complete Season Three will be available on Blu-Ray and DVD August 29. 2017.
Brought to you from the Super Powered Fancast on Twitter @superpoweredfan.