Star Wars #32
Marvel Comics
Written by Charles Soule
Art by Madibek Musabekov
Colors by Rachelle Rosenberg
Letters by Clayton Cowles
The Rundown: Chewie finds a way to free the convoy, but it will be extremely dangerous.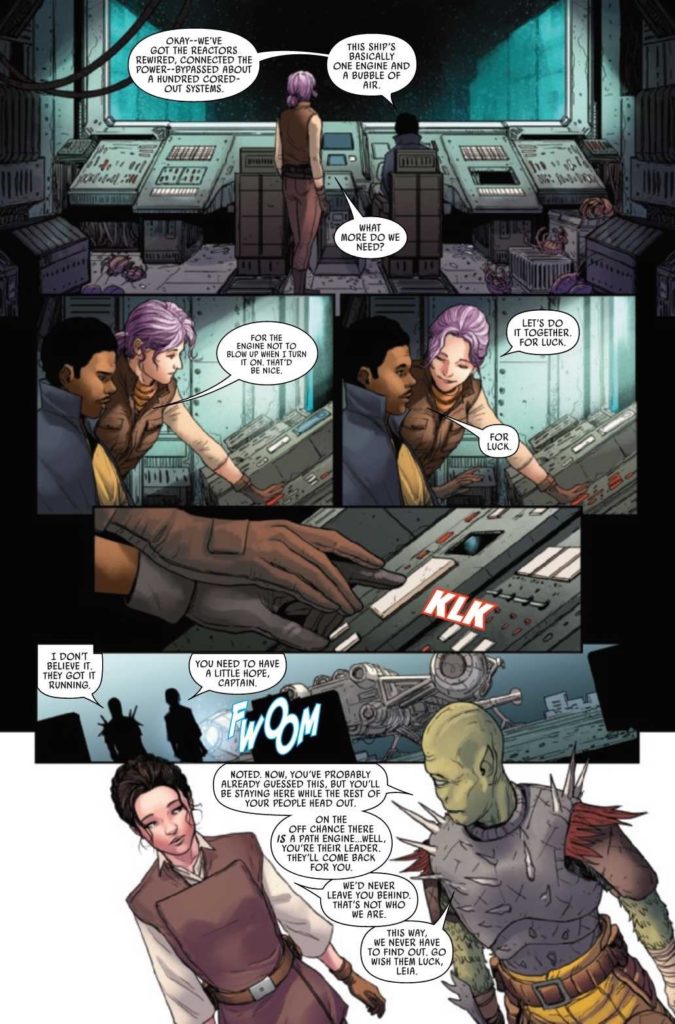 Chewbacca has a revelation as he and the rest of the rebels are being held by Blythe so they can be integrated into the colony. After revealing his plan to Lando, they are all brought to a meeting with Blythe where he concedes they might have something when Lando reveals they have a working path engine.
Unfortunately, Blythe is unwilling to spare any forces of ships to go after the drive leaving Lando, Holdo and the others to fix a broken down transport in hopes of reaching the temple and retrieving the engine. As they fight the small army of killdroids guarding the engine, Luke decides to go after another prize. One that might cost him everything.
The Story: A fun and entertaining adventure from Soule. I continue to enjoy the way that Soule and others are expanding this world and there are some great moments of character development that have me engaged in the story and this world. The connections to the High Republic era re well woven into the story and enhance the narrative. Great action and suspense make this an arc I continue to enjoy and look forward to completing.
The Art: Musabekov delivers beautiful visuals throughout the issue. The action is visually thrilling and wonderfully intense.