Star Trek Picard Stargazer #1
IDW Publishing
Written by Kirsten Beyer and Mike Johnson
Art by Angel Hernandez
Colors by J.D. Mettler
Letters by Neil Uyetake
The Rundown: A mission from Picard's past will draw him into a deeper mystery.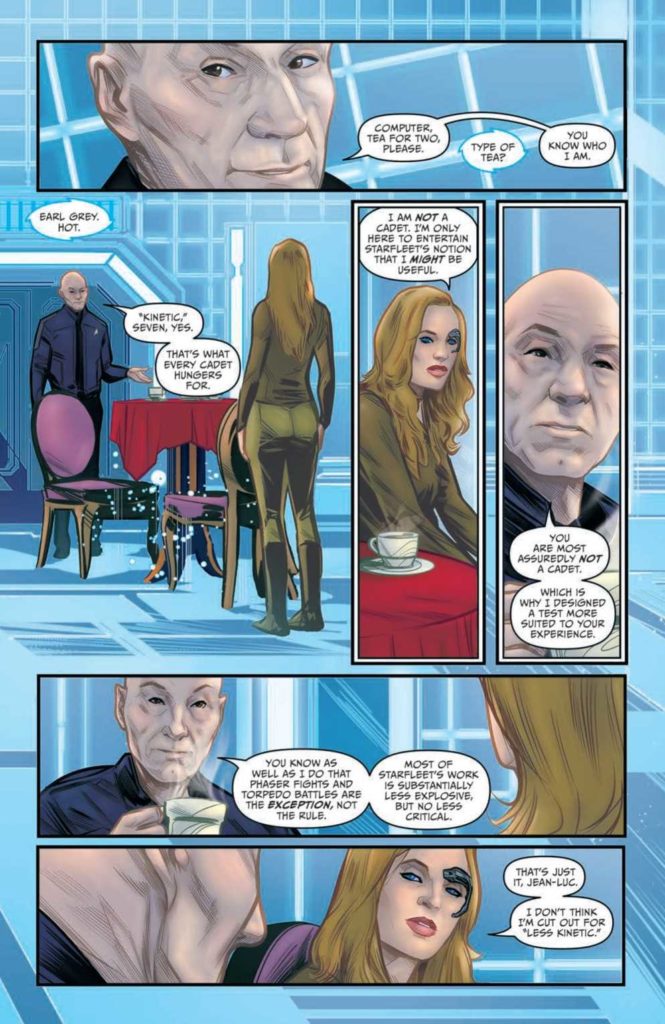 Seven is being trained by Picard in resolving conflicts using diplomacy. A skill she still believes that she does not need. After returning home, Picard is confronted by Laris regarding his ignoring of requests from Starfleet until he decides to answer one that will bring him on board the namesake of his first command, the USS Stargazer.
Picard travels to a planet he previously visited during his time as commander of the Stargazer and finds out quickly that things have gone wrong when his away team is attacked. When a local rescues him and the team, Picard discovers a friendly face among them who could hold the answers to what happened to an entire planet.
The Story: Beyer and Johnson deliver a fun, entertaining and engaging mystery in this first issue. The story has a great sense of tension and I love the way Seven is incorporated into the plot as well as how it connects to Picard's past. Both the story from Picard's past and the mystery of what happened to the planet after he left make me interested in seeing where this story goes next.
The Art: Hernandez delivers some thrilling art in the issue. The visuals are fun, filled with great details and wonderfully futuristic.