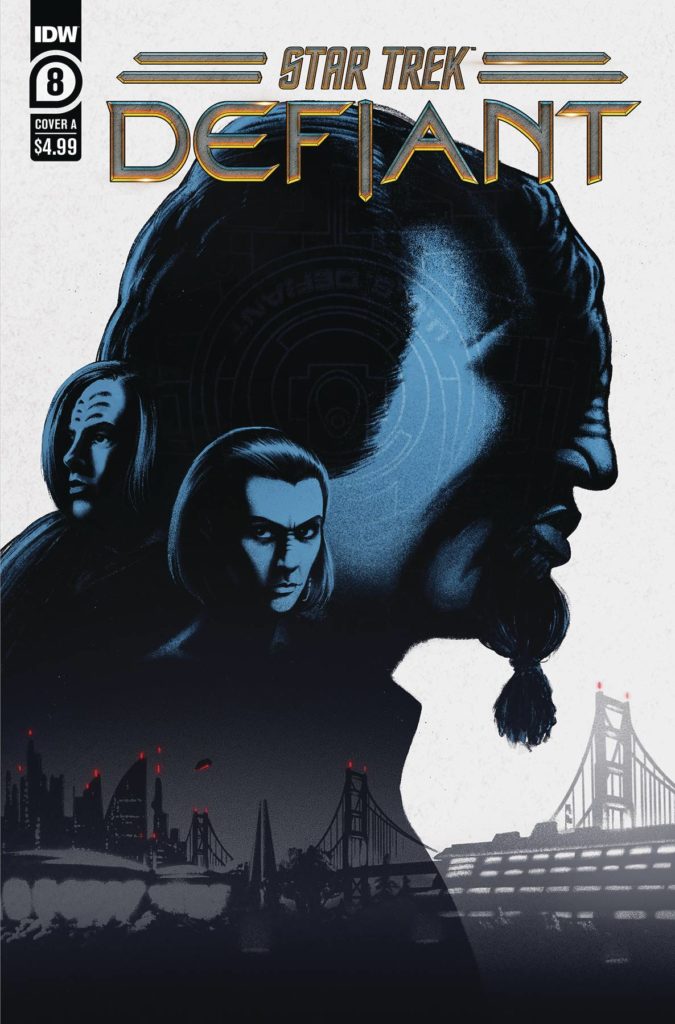 Star Trek: Defiant #8
IDW Publishing
Written by Christopher Cantwell
Art by Mike Feehan
Colors by Marissa Louise
Letters by Clayton Cowles
The Rundown: Worf and his motley crew take on a dangerous new mission.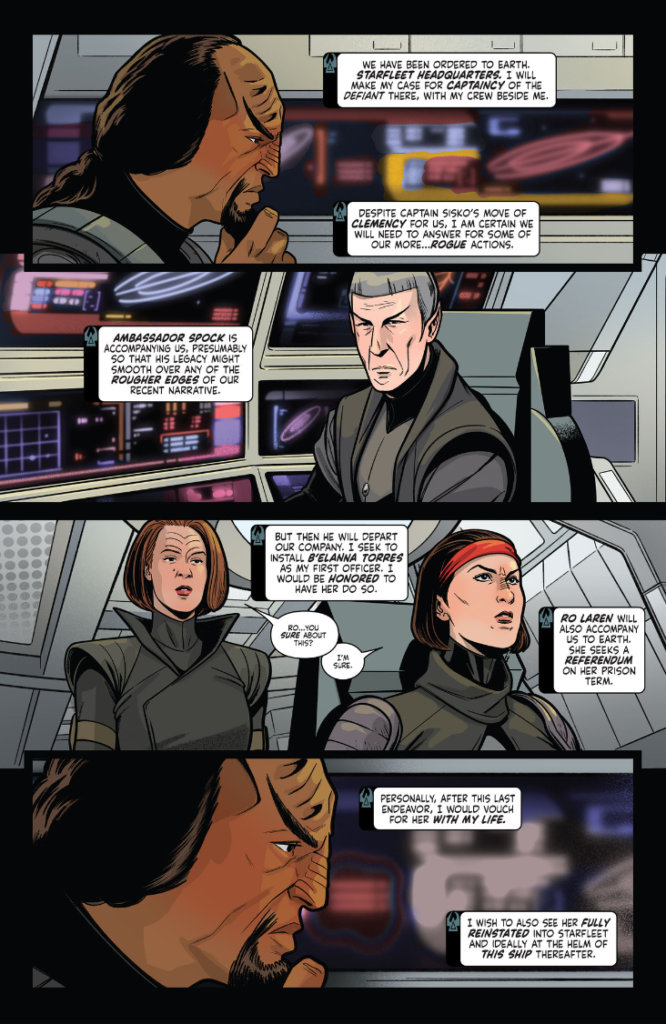 In the aftermath of the Day of Blood, Worf and the rest of the crew have to travel to Earth with Worf needing surgery along the way. Before they depart, Sela gives Spock some ominous news that could affect the Romulan Empire.
After returning to Earth, the gratitude they expect from Starfleet command is absent and instead, the crew is given a new set of secret orders that will effectively cut them off from any Federation support in order to complete.
The Story: Cantwell takes these characters in a new and interesting direction with this new arc. I really enjoyed seeing the familiar faces throughout the issue and how their presence is perfect for this particular arc. The story has some great Trek moments throughout and creates an intriguing arc that has great potential. I hope Cantwell finds new and compelling stories for this crew and their targets that evolve beyond continuing their stories from the various series.
The Art: Feehan crafts some beautiful art in the issue. I love the visual style of the issue and the art is wonderfully detailed and exciting.