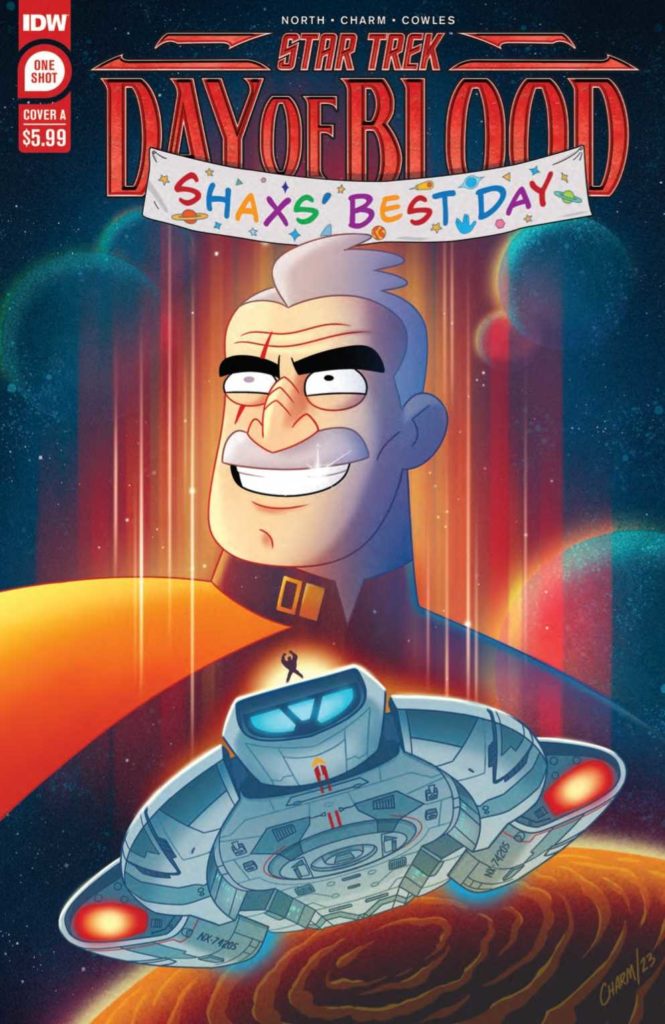 Star Trek: Day of Blood – Shaxs' Best Day #1
IDW Publishing
Written by Ryan North
Art by Derek Charm
Colors by Derek Charm
Letters by Clayton Cowles
The Rundown: Shaxs revels in a solo mission to help the Defiant.
With the away team stuck on the surface of the Klingon home world and separated, Shaxs will discover that the Defiant is attempting to take off. As he fights off the Klingons trying to stop it, he discovers they've sabotaged the ship.
In order to prevent the Defiant from being destroyed, Shaxs takes on a dangerous mission to help the ship. A mission whose action and violence are everything he could ever hope for.
The Story: With everything in the Day of Blood storyline being so dark and suspenseful, I enjoyed seeing some frivolity and fun. North delivers a fun, energetic and action packed story in this issue. Focusing the story on Shaxs is a great touch and the characters connection to the more comedic elements of Trek serve the story well. An incredibly fun and thrilling adventure.
The Art: Charm brings all of the fun and frenzy of the Lower Decks world to life on the page. A great looking issue that brings all the fun and charm of the story to the reader.