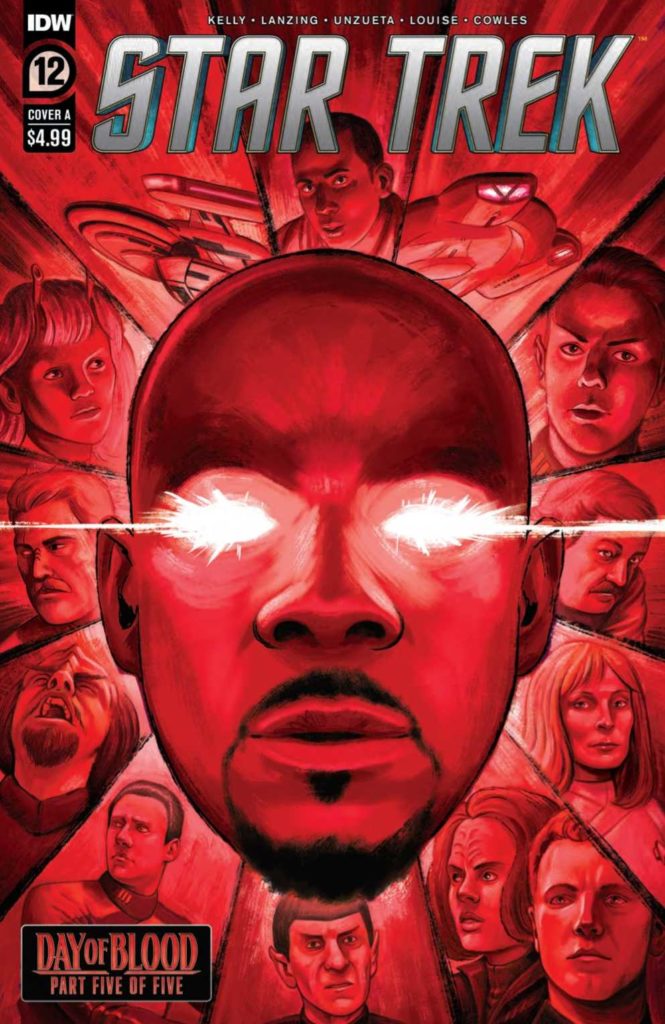 Star Trek #12
IDW Publishing
Written by Collin Kelly and Jackson Lanzing
Art by Angel Unzueta
Colors by Marissa Louise
Letters by Clayton Cowles
The Rundown: Sisko has a final confrontation with Kahless as the Day of Blood comes to an end.
While Worf deals with his dying son Alexander, Sisko finds himself locked in the beam of the Orb of Destruction with Kahless advancing on him. Still connected to Spock, the crew of the Theseus look for a way to stop the Orb's power and find an unlikely solution that will require the crew of the Defiant.
As Sisko confronts his destiny and connection to the Prophets, the Day of Blood takes some dramatic and harrowing turns that will lead to a reckoning for the Klingons and a potential new threat for the Federation.
The Story: Kelly and Lanzing bring this arc to a glorious conclusion that hits all the marks of what makes Star Trek great. The story is filled with great action and all of the threads that have been laid out during the course of the series play out beautifully as well as create new storylines that I want to see explored. The mysteries within the issue are compelling and I look forward to seeing more of this world and these characters.
The Art: Unzueta delivers fantastic action throughout the issue. The visual style of the issue is great and the details in everything from the characters to the technology look amazing.