Shazam #3
DC Comics
Written by Mark Waid
Art by Dan Mora
Colors by Alejandro Sanchez
Letters by Troy Peteri
The Rundown: Billy struggles to not use his powers as the pantheon that is controlling him forces his hand.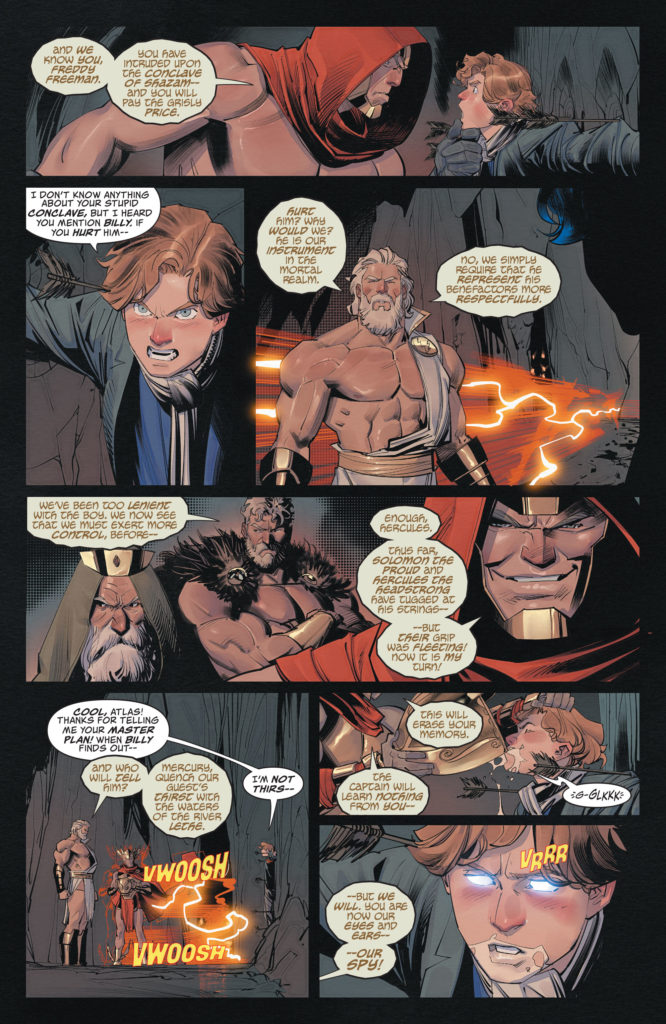 Freddy has been captured by Zeus and the others and they decide to use him to spy on Billy, who continues to choose not to transform in order to protect others from his changing personality. As Atlas argues that it is his turn to control the hero, Zeus decides to force the matter.
After changing into the Captain, Billy rescues a group of ambassadors from Gorilla City where he discovers that there is someone on the moon with a plan to destroy the Earth. A plan that will require the Captain to intervene and prevent.
The Story: An intense and entertaining story from Waid. The action is great and I love the suspense as Billy gets pushed to change throughout the issue. The pantheon is an interesting problem for Billy to face and their influence creates some great drama for the character. I also really enjoyed the growing rift between Billy and his siblings who don't have powers anymore. I'm interested in seeing what happens next.
The Art: Mora delivers some visually impressive art throughout the issue. The pages and panels are filled with fantastic details and perfectly capture the intensity of the story.