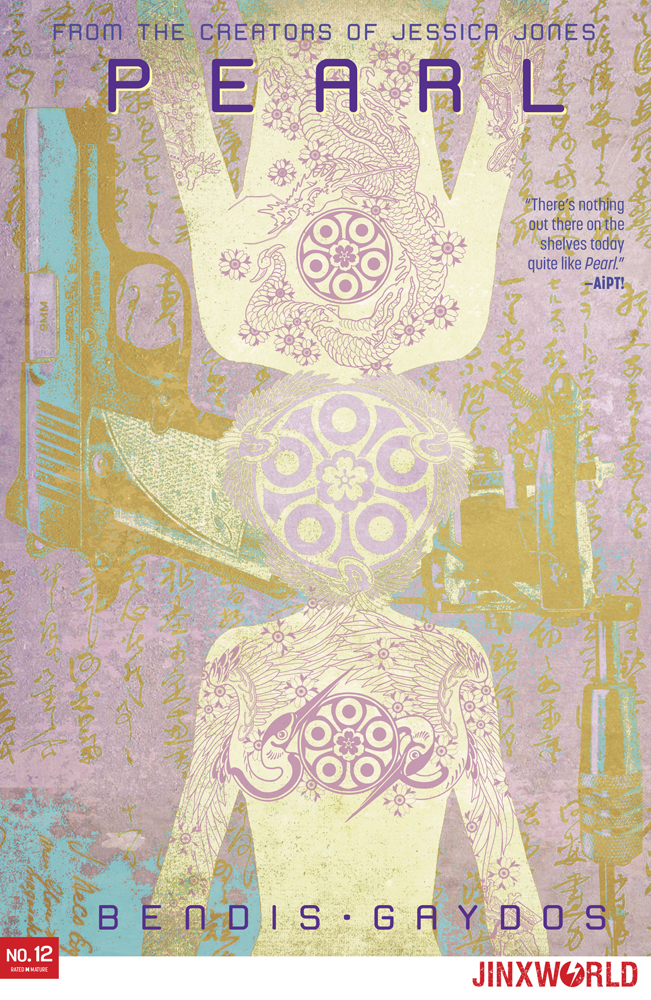 Pearl #12
DC Comics/Jinxworld
Written by Brian Michael Bendis
Art by Michael Gaydos
Letters by Josh Reed
The Rundown: Pearl has returned to San Francisco and she is going to have to make some dramatic moves if she is going to carve out any chunk of peace do what she loves.
Pearl has returned and she is going to get the Endo Twins in line before she talks to anyone else in the clan. Unfortunately, a visit from the FBI threatens to end Pearl's budding empire before it has a chance to blossom. As the two dance around what they know and how they know it, an attack from a rival clan breaks the stalemate and everyone hits the ground.
It's going to take some bold action to get everyone out in one piece and Pearl will have to throw herself into the thick of battle if there is any chance of saving herself, Ricki, her business and the legacy of her mother.
The Story: Brian Michael Bendis brings this volume to a close with humor, drama and great action. Pearl continues to be an interesting and engaging character and the other characters that inhabit her world are just as interesting in their own ways. I love reading about this character and her desire to live and love in a world that has its own ideas about who she is and what she should be. I can't wait to see Pearl and company again.
The Art: Michael Gaydos delivers some stunning art in this finale. Everything from the intimate character moments to the big action sequences are filled with beauty and art.