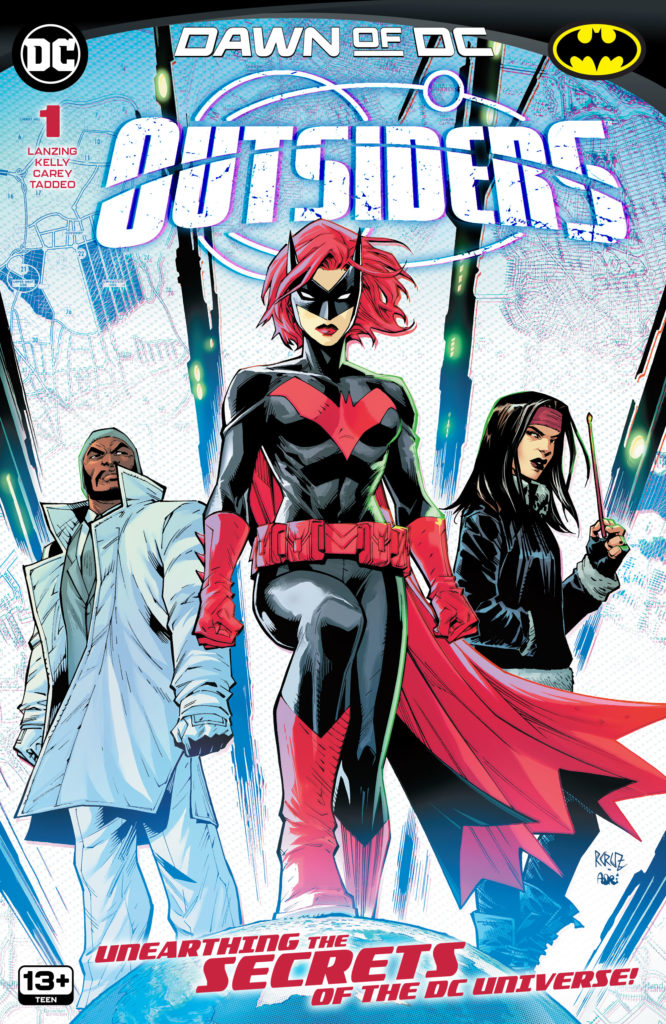 Outsiders #1
DC Comics
Written by Jackson Lanzing and Collin Kelly
Art by Robert Carey
Colors by Valentina Taddeo
Letters by Tom Napolitano
The Rundown: Batwoman is recruited to join a new team with an unusual mission.
Kate Kane takes a trip to a warzone and finds herself confronted by Luke Fox who needs her help forming a new team of Outsiders. A team that will do something different with their power and resources. Their first mission will take them to the South Pole.
After a team of researchers go missing inside a strange multiversal ship, Kate, Luke and Drummer investigate and discover how dangerous the ship is and what it wants.
The Story: Lanzing and Kelly always deliver new and interesting stories across comics and this one is no different. The team is dynamic and unique and both the characters and their mission are compelling. I really liked the dialogue and how Kate Kane is utilized in the story. There's some great action in the story as well and the whole issue makes me interested in seeing more of this team.
The Art: Carey delivers some beautifully detailed and dynamic art throughout the issue. I love the visual style and how beautiful the environments in this issue look.