Nocterra #15
Image Comics
Written by Scott Snyder
Art by Tony S Daniel
Colors by Marcelo Maiolo
Letters by Andworld Design
The Rundown: Emory creates a new plan to save the world as Bill unleashes his power is Eos.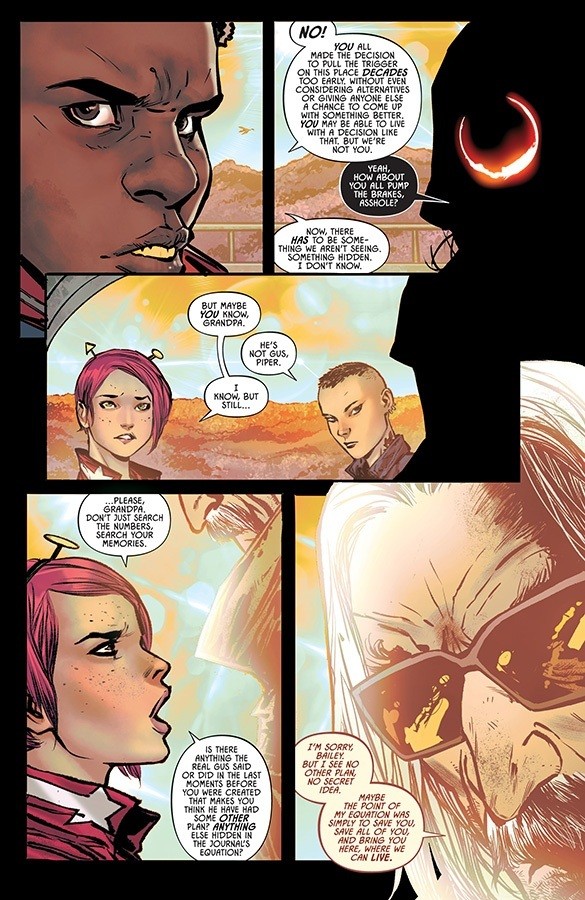 With the equation not working to turn on the light, Emory recalls his childhood and the final confrontation with his biological mother as he steps up to take control of the situation. He devises a new plan. One that could potentially end the threat of Nox forever, but will put Eos in danger from the darkness.
Unfortunately, his plan runs into a snag when they discover that Bill is inside turning the animals into a new shade army. As Emory enacts his plan to distract Bill and escape with the other, opening his mind to the dangerous psychopath could result in something darker for himself and the world.
The Story: Snyder brings intense action and thrills to this issue and I loved every moment of it. The action is fantastic and I love how the story evolves and changes with Emory telling it. There is great tension throughout the story and I continue to love seeing the group confront Blacktop Bill. I loved seeing more of Emory's story in this issue as well and how his experiences are shaping him into the man he is becoming. The story is taking some great narrative chances and I look forward to seeing where it goes next.
The Art: Tony S Daniel is one of my favorite artists and everything in this issue is filled with gorgeous details and lush, vibrant compositions that draw the eye and stir the imagination.