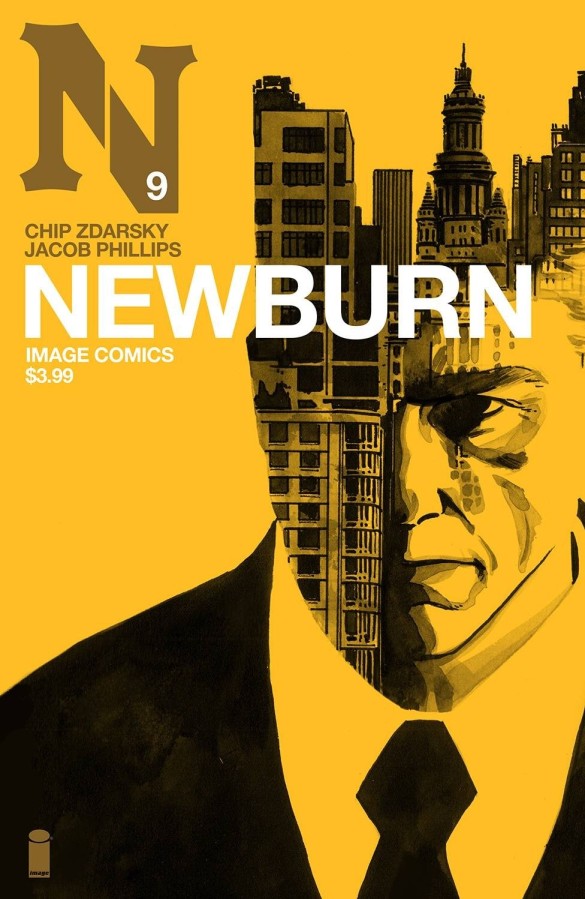 Newburn #9
Image Comics
Written by Chip Zdarsky
Art by Jacob Phillips
Colors by Pip Martin
The Rundown: Newburn is tasked with finding a wayward mafia member and someone begins to ask questions about him.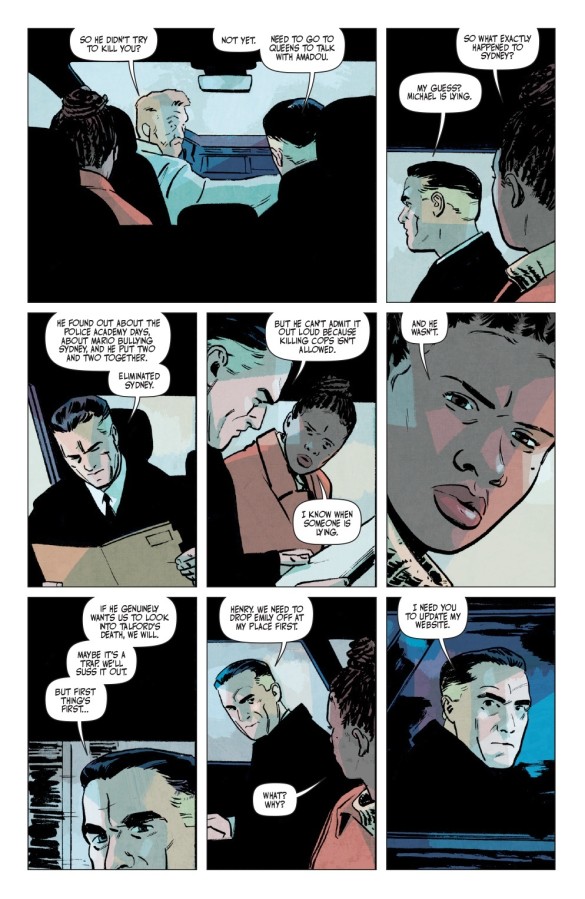 In the wake of getting Emily out of a jam, the man who fingered her for a murder has been killed and she has questions. At the same time, Newburn is tasked by an angry mob boss to find someone he thinks faked his death to get out of his debts.
As Newburn and Emily begin their investigation, Newburn discovers that the word on the street about him is getting darker and Emily discovers that the cost for saving her from the mob might be too high.
The Story: Zdarsky continues to craft an entertaining hard-boiled detective story in this issue. I like seeing Newburn try to hold onto his cool and calm demeanor as the walls continue to close in on him and how Emily is trying to do the right thing surrounded by bad people. The plot is filled with great character moments and I continue to enjoy how dark things are getting for the character while I root for a way for him to get out from under.
The Art: Phillips continues to craft art that perfectly plays into the gritty detective story aesthetic and I love it.