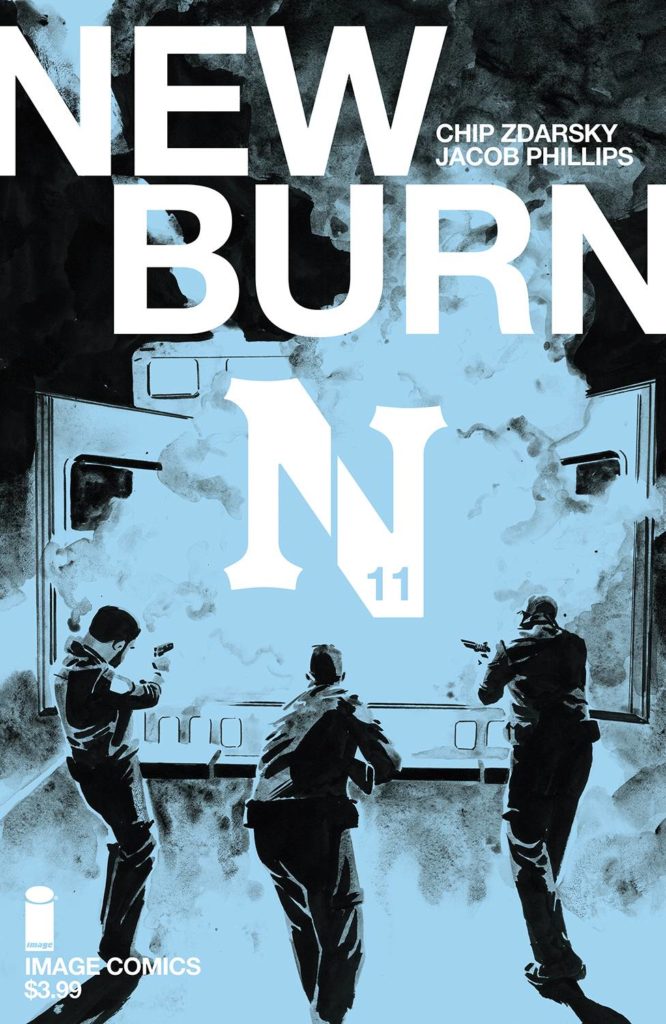 Newburn #11
Image Comics
Written by Chip Zdarsky
Art by Jacob Phillips
Colors by Jacob Phillips and Pip Martin
The Rundown: Newburn will have to get his hands dirty if he's going to get the information he needs.
The new head of the Yakuza in the city wants information as a powerful member of the organization is set to be in the city. As Newburn and Emily look for the info that could compromise the organization, his former partner makes plans to stop him.
When chaos erupts at the airport the Yakuza boss was set to land at, the police and feds discover too late that Newburn has put a plan in place that could take some dangerous twists for all involved.
The Story: Zdarsky crafts a clever and suspenseful story in this issue. Newburn takes a more active role in events within it and I liked seeing how clever a character he can be. I also love the tension of his being potentially exposed and how that will effect both his work and his partnership with Emily. There are a lot of factions working against him and I look forward to seeing how and if he can come out the other side of their plans.
The Art: Phillips delivers some great art in the issue. There is a lot more action in this issue and the visuals capture the thrilling and suspenseful elements of the story.