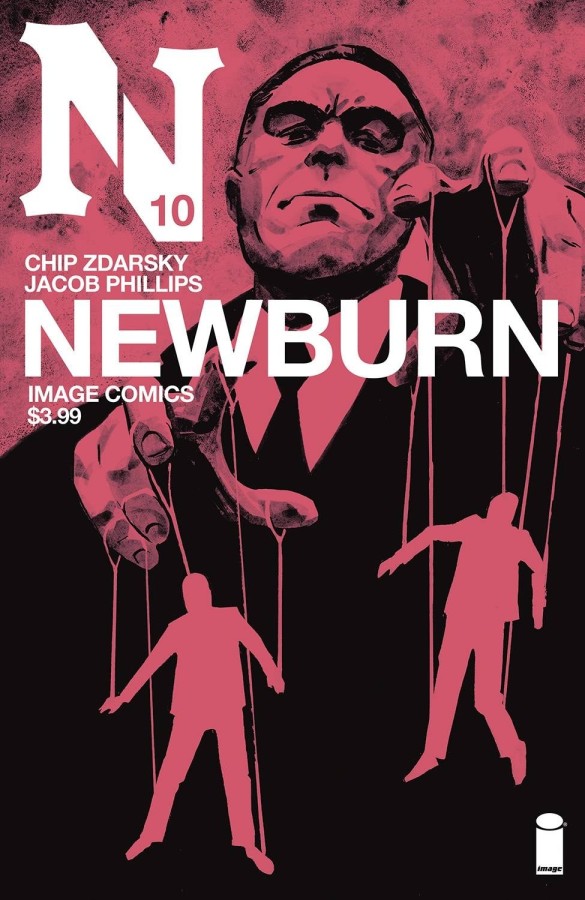 Newburn #10
Image Comics
Written by Chip Zdarsky
Art by Jacob Phillips
Colors by Pip Martin
The Rundown: Newburn's latest case continues to strain his relationship with his employers.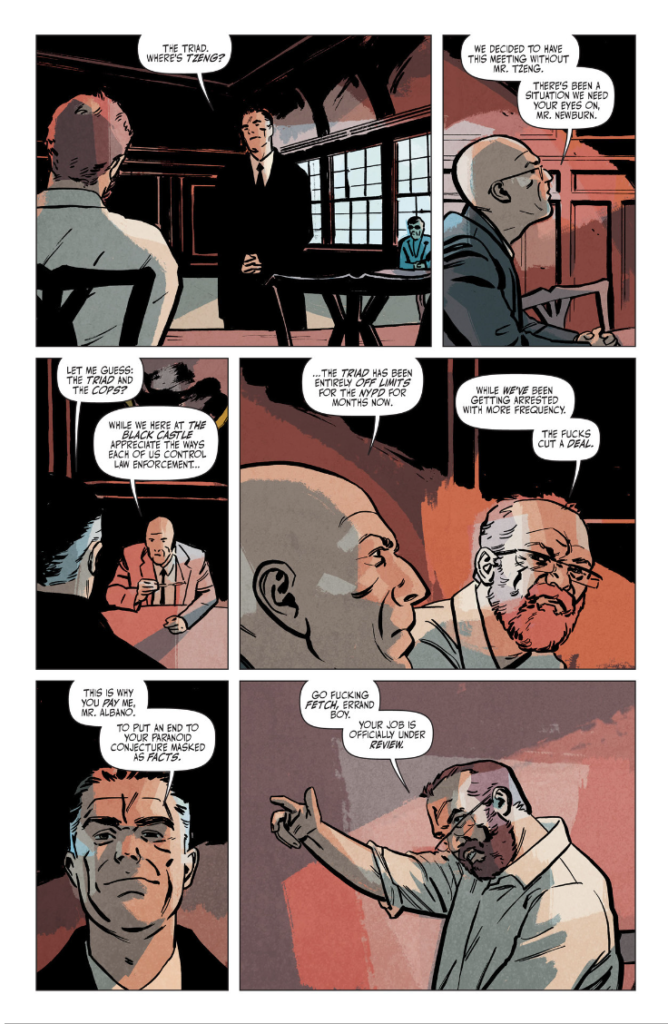 The reporter working on a story about Newburn sits down with Emily and reveals that she knows more than Emily and Newburn thought anyone knew about the murder that links the two together while also sowing seeds of doubt in Emily about whether or not she can trust her partner.
At the same time, Newburn is sent by the other heads of the families to discover why the Yakuza is getting a light touch from the cops. As Newburn begins his investigation, he uses an old contact to meet with someone high up. Someone who not has the answers Newburn needs, but also might have information that could save his life.
The Story: Zdarsky continues to evolve a solid, intense slow-burn of a mystery in this issue. The story continues to raise the stakes for Newburn as the walls continue to close around him both with his employers and the reporter digging into his activities. I like that there are so many levels of betrayal going on in the story and you don't know who to trust including Emily. I continue to be drawn into this world and these characters and look forward to seeing what happens next.
The Art: Phillips delivers great art throughout the issue. From the intense moments with Newburn's mission to the dark, quiet moment between him and Emily, the visuals are stunning and draw in the reader.