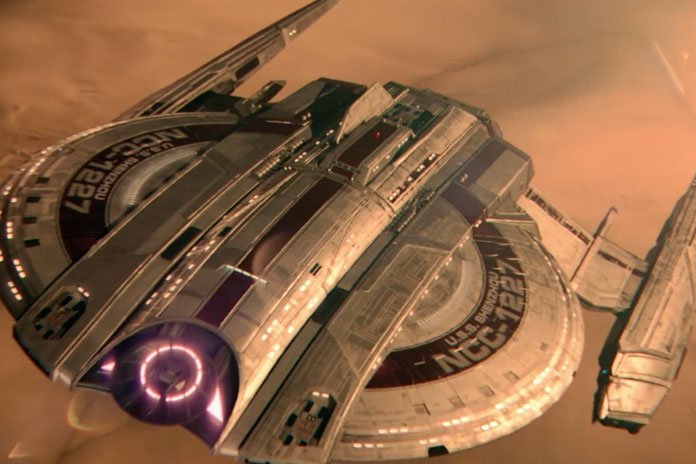 Star Trek: Discovery has been mired in both mystery and controversy since the show was announced. CBS and Paramount have been pushing hard against the stories by releasing some really promising trailers for the new series and this one is no exception.
The newest trailer for the latest entry in the Star Trek canon showcases the action to be found in the series. The Comic Con trailer also delivers some of the cutting edge special effects that have been touted by the studio. According to the footage, this series will deal with the Cold War between the Federation and the Klingon empire and how thhose tensions escalate into full on combat. It is visually impressive and looks to push the boundaries of Gene Roddenberry's vision of the future. Check it out here.
While the plot of the series continues to remain a mystery, elements of the story continue to come out including: Sonequa Martin-Green's character is a human raised on Vulcan by her adoptive father Sarek (father of Spock), the Klingon Empire is in disarray and the new leader seeking to unite the warring houses will bring the empire into conflict with the Federation, Michelle Yeoh's command of the USS Shenzou will facilitate the launch of the USS Discovery as her encounter with the Klingons will set up the conflicts to come.
Star Trek: Discovery will air its premiere episode on CBS September 24, 2017.
Follow me on Twitter @superpoweredfan.