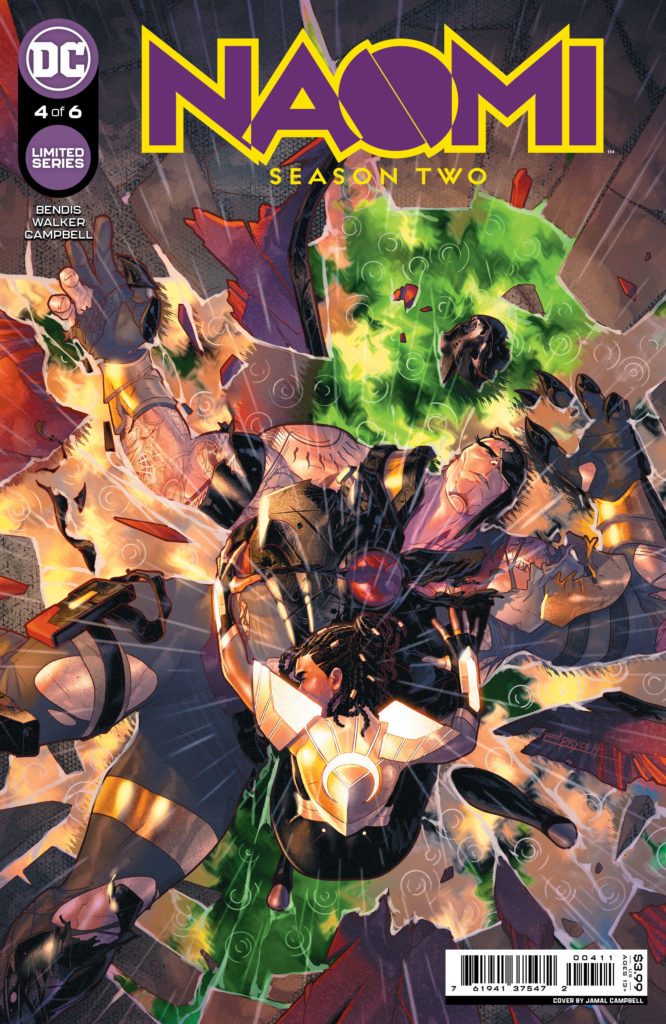 Naomi Season Two #4
DC Comics
Written by Brian Michael Bendis and David F. Walker
Art by Jamal Campbell
Colors by Jamal Campbell
Letters by Wes Abbott
The Rundown: Dee returns and Naomi discovers that he did not come back alone.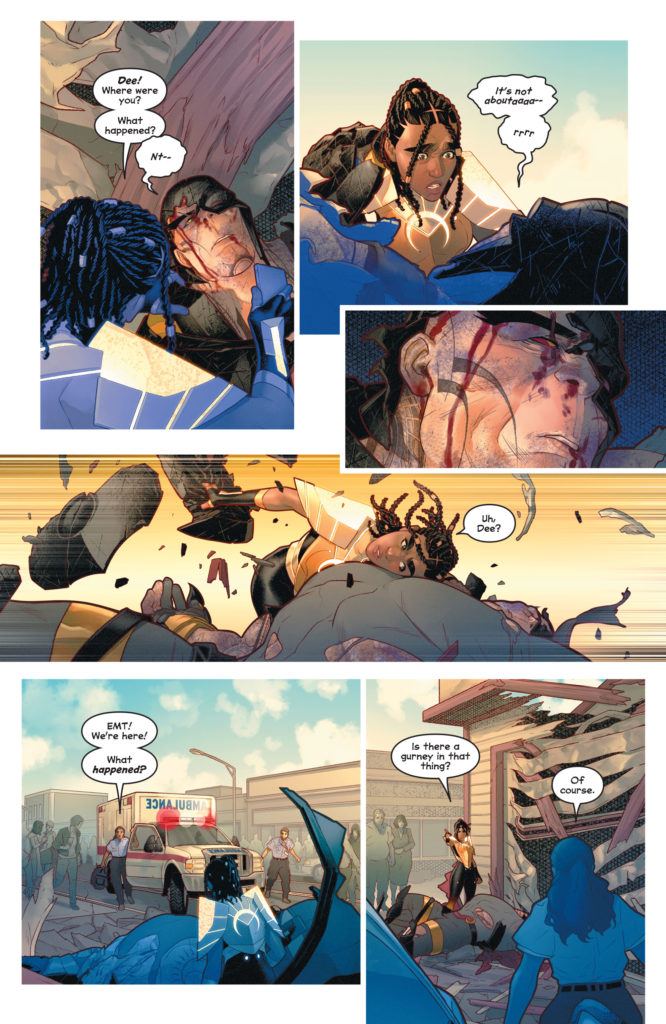 As her adoptive parents discuss their lives together, a crash at Dee's place forces Naomi to contact the League for help. With the League unable to respond, she gets some help from Kelex who informs of what to do with the Thanagarian who is clinging to life.
After getting him to the Hall of Justice and into treatment for his injuries, Naomi discovers what her friend did on her behalf. An act that not only didn't stop the threat to our world, but might have made things worse. With Dee barely clinging to life, Naomi returns home just in time for a massive incursion to bring her face to face with threats from her world.
The Story: Bendis and Walker craft an entertaining and thrilling story in this issue. The tension is palpable on every page. There is a great buildup of events throughout the plot and I love seeing Naomi have to deal with events on her own. The final moments of the issue are thrilling and exciting and I cannot wait to see what happens next.
The Art: Campbell has a wonderful visual eye and that comes out in art that is brilliantly detailed and beautifully composed. Every panel has something to capture the eye and the imagination.