Ms. Marvel The New Mutant #3
Marvel Comics
Written by Iman Vellani and Sabir Pirzada
Art by Carlos Gomez and Adam Gorham
Colors by Erick Arciniega
Letters by Joe Caramagna
The Rundown: Kamala fights inside her own mind as Orchis tries to use her for their own sinister ends.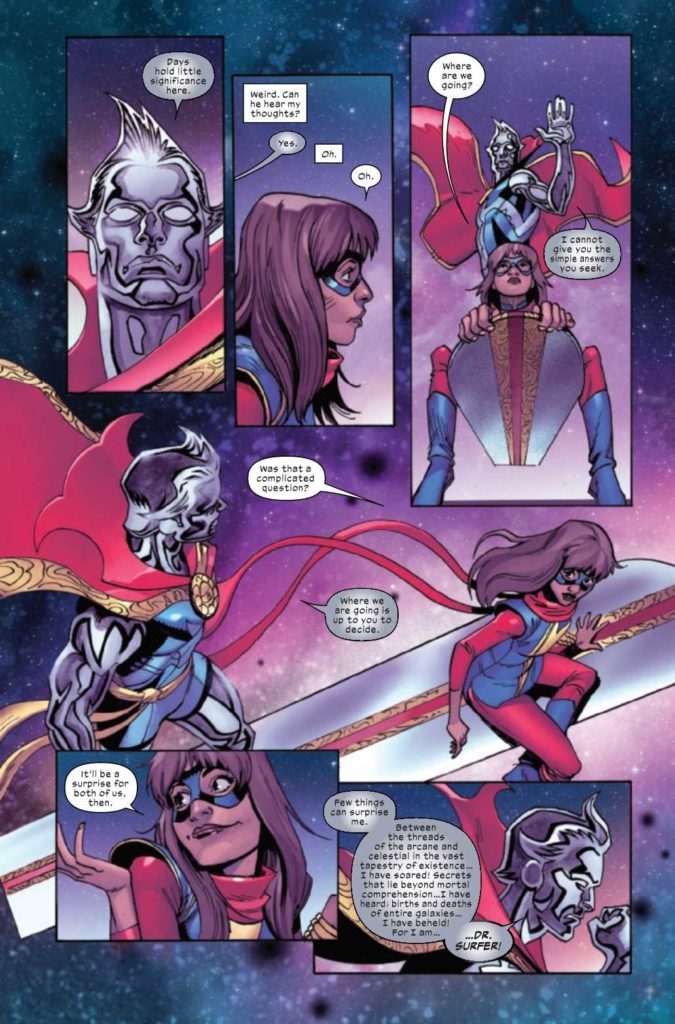 Kamala continues the journey inside her mind with her new fanfic friend Dr. Surfer. At the same time, Omega Sentinel and Dr. Gaiha wait for the trojan horse they've implanted within her to attack every psychic mutant Kamala communicates with. Fortunately, Bruno finds the device and decides to turn it against its creator.
As Kamala is confronted with the manifestation of her own mutant power, Bruno attempts to wake her up as Orchis tries to track her down.
The Story: A fun, funny and thrilling story from Vellani and Pirzada. The story takes some great twists and turns throughout the issue and there is a level of suspense that kept me engaged from start to finish. I enjoyed every contemplative moment from Kamala and liked seeing that Gaiha is more dangerous that I realized. The story has a great cliffhanger that makes me excited to see what happens next.
The Art: Gomez and Gorham deliver some fantastic art throughout the issue. I love the differing art styles and how brilliantly they complement each other.