The Eyrie, Hallows Fell, Nyctophobias, Early Haunts and most recently Photoghasts writer T.W. Burgess has a new found footage ghost story illustrated novel coming and it is in its last week on Kickstarter for fans to back.
MISTER HOWL was written as a part-time project amidst lockdown 2020. A ghost story set around being 'locked in,' playing on themes of isolation and a lurking horror outside.
Over twenty years ago and following a life-changing injury, 15-year-old Jay, is tasked with recording his rehabilitation, whilst mostly confined to his room, high above the city street in his mother's cramped apartment.
As Jay immerses himself in the daily life of his neighbours, he soon becomes engrossed by the adjacent block and the wide variety of residents who dwell within it.
When one night Jay witnesses a horrific attack on one of the blocks residents he sets to work attempting to record the movements of the attacker. A monstrous, shadowy figure he dubs – MISTER HOWL. A resident who seemingly doesn't belong to the block.
Jay's only record, the photos from his handheld camera and tapes from his camcorder. Any footage seems to distort and warp as he attempts to record the horror he witnesses.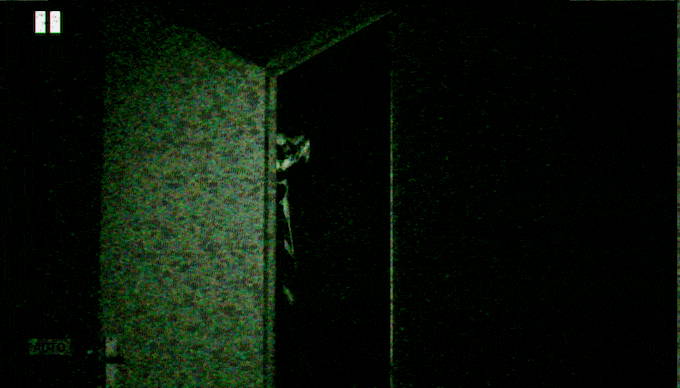 But as new tenants move into the block, Jay observes Howl preparing himself to strike once more. With Jay confined to his apartment and with little hope of being able to convince any adults of what he's witnessing, it's up to Jay to try and stop the terror before MISTER HOWL feeds again.
MISTER HOWL will be a 100 (+) page Found Footage illustrated novel / art book, following a transcript of Jay's documenting of the haunting as observed from his bedroom window.  As a huge fan of both found footage and ergodic literature I want you to feel like you're in the center of this haunting mystery, giving a whole new angle to following a traditional ghost story.
Click this link to back the project. https://www.kickstarter.com/projects/manoghosts/misterhowl?fbclid=IwAR06GywHdfH09P5ECM8Zx_5HnTT40ScXlq0etrCfctTxqdnC9ouVzwGm5f0