Millennium Media announced today that The Crooked Man has its Hellboy. Jack Kesy (12 Strong) will star as Hellboy. As previously announced, Brian Taylor (Crank) will be directing with a script penned by Hellboycomic book creator Mike Mignola and Chris Golden.
The Crooked Man will be the first film in the Millennium Media partnered development slate with leading German film and TV distributor, Telepool, a division of Westbrook Inc.
Stranded in 1950s rural Appalachia, Hellboy and a rookie BPRD agent discover a small community haunted by witches, led by a local devil with a troubling connection to Hellboy's past: theCrooked Man.
"Jack Kesy is a dynamic actor who has the ability to morph into his roles.  His talent and stature are perfect for this younger Hellboy.  I was very impressed with him while working together on The Outpost." Co-President of Millennium Media, Jonathan Yunger stated.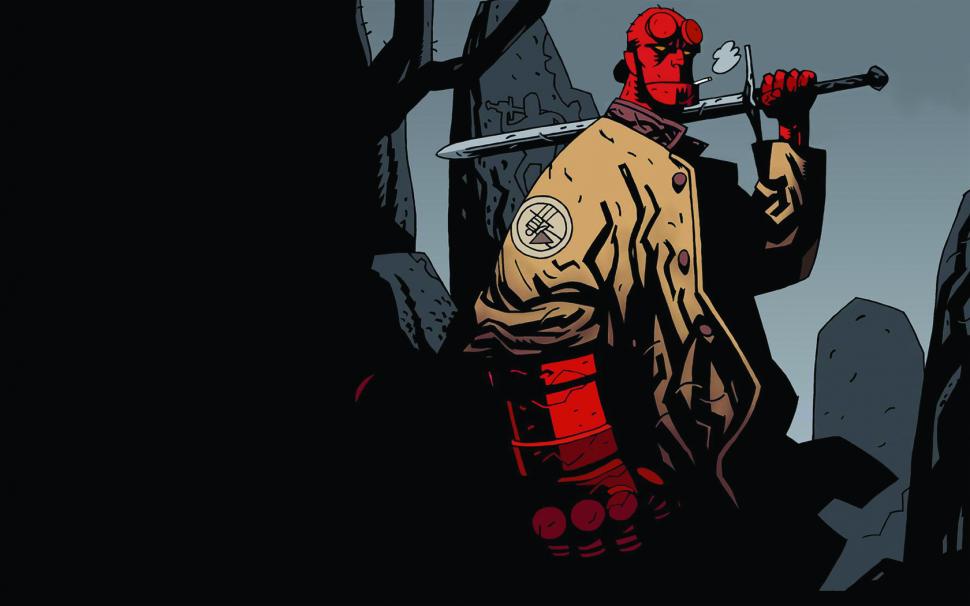 Jack Kesy can currently be seen starring in the Lionsgate feature DARK WEB: CICADIA 3301 opposite Alan Ritchson. He most recently played 'Sgt. Josh Kirk' in the Millennium feature THE OUTPOST, opposite Orlando Bloom and Scott Eastwood as well as the role of 'Thunder' in Tom Clancy's Amazon feature WITHOUT REMORSE alongside Michael B. Jordan. Jack's upcoming films include Paramount feature SHEROES and Netflix feature THE KILLER. Jack starred in the AMC feature MOSQUITO STATE and in Sony's PEELopposite Emilie Hirsch. Other work includes DEADPOOL 2, Paramount Pictures' BAYWATCH, 12 STRONG for Lionsgate, Eli Roth's DEATH WISH for MGM, and JUGGERNAUT directed by Daniel DiMarco. In television, Jack starred in the series CLAWS produced by Rashida Jones and Will McCormack and THE STRAIN for Guillermo del Toro.