Miles Morales: Spider-Man #3
Marvel Comics
Written by Cody Ziglar
Art by Federico Vicentini
Colors by Bryan Valenza
Letters by Cory Petit
The Rundown: Miles finds himself facing a dangerous new villain who knows everything about him.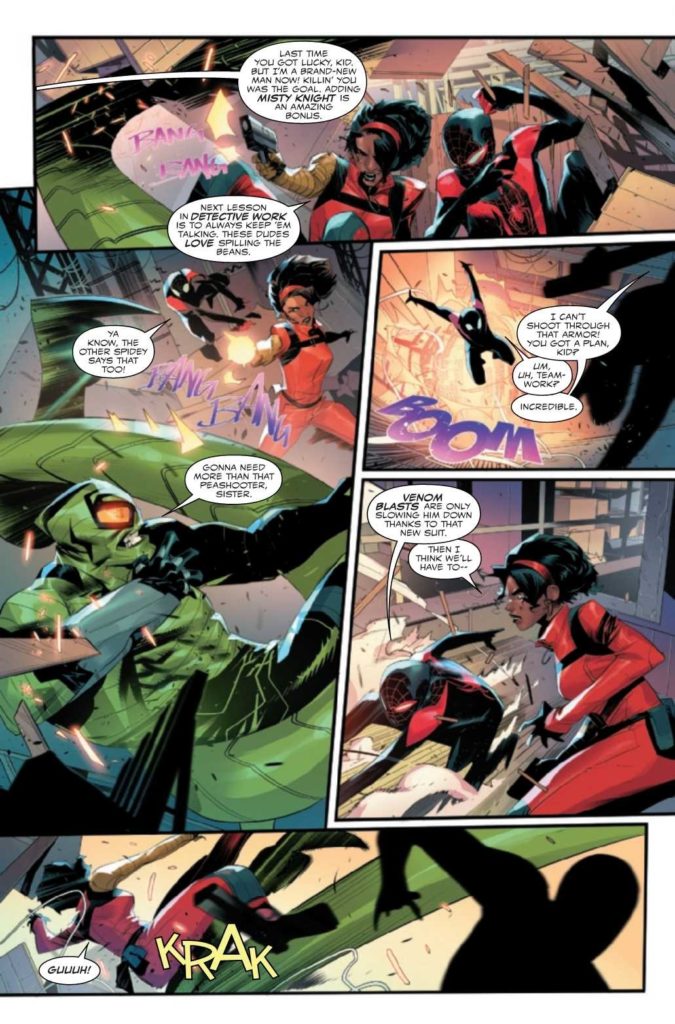 Starling wakes up to find out the life story of the young woman who abducted her and has a mission of revenge against Miles Morales. A young woman who will use her technological genius to destroy everything and everyone he loves. At the same time, Miles and Misty Knight find themselves in a tough battle against Scorpion who is using new tech to stop their attempts to bring him down.
After finding a way to stop Scorpion, Miles finds himself in another tense confrontation with Agent Ghao before leaving to help Ganke. Unfortunately, Miles finds himself in a trap designed by his new enemy. A young woman who wants to destroy Miles personally. A young woman calling herself The Rabble.
The Story: Everything in this arc has been interesting and has kept me curious about who this new villain is and what her animosity against Miles stems from. Now that it has finally been revealed, disappointing is the nicest thing I can say about it. The motivations of this character are so cringeworthy that everything else that happens in the story with her is just laughably bad. I was hyped for this reveal and its execution was really bad. Even the villain's monologue at the end of the issue gave me a headache.
The Art: Vicentini delivers some fantastic art throughout the issue. The visuals are fun, thrilling and engaging. I wish the story was half as good as the art was.