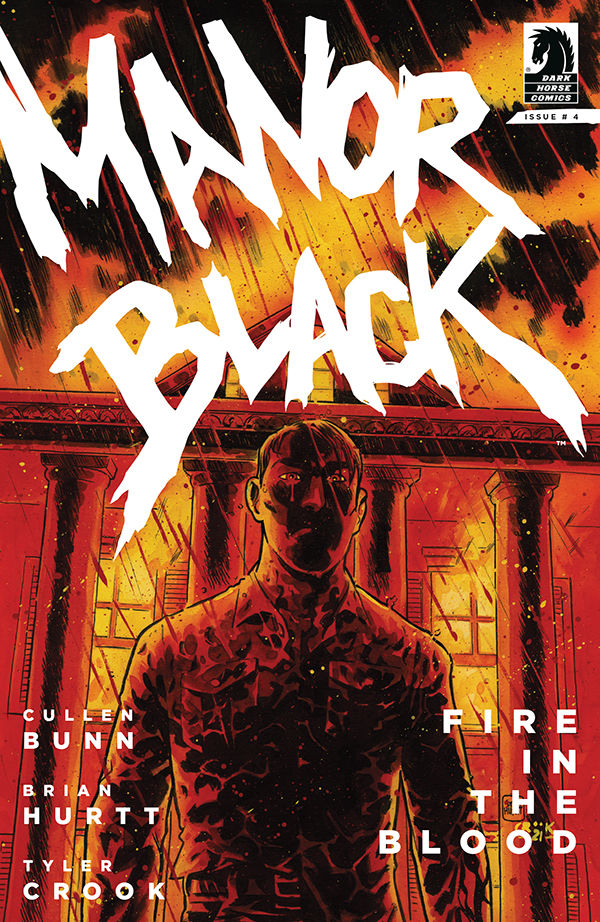 Manor Black: Fire in the Blood #4
Dark Horse Comics
Written by Cullen Cunn and Brian Hurtt
Art by Brian Hurtt
Colors by Tyler Crook
Letters by Tyler Crook
The Rundown: The truth behind the destruction of the old manor is revealed as new secrets threaten to be exposed.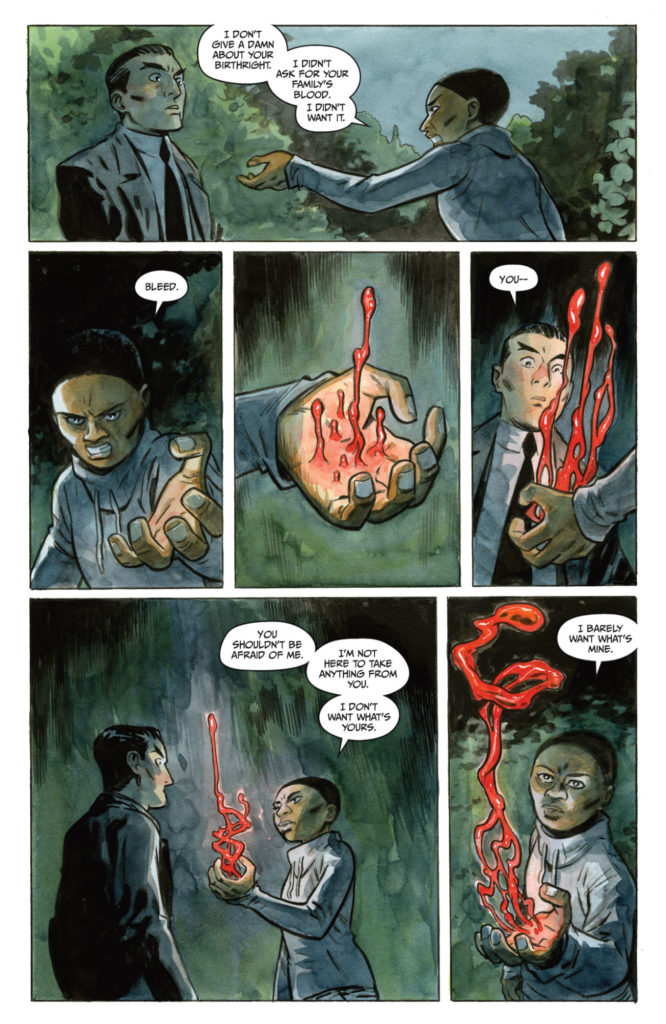 Ari hashes it out with Reginald as they both experience the strange combination of blood and fire magic that is coursing through her. After telling him off, she leaves him with the ghosts of his ancestors who warn him about what happened to the old manor.
The story returns to the past as Roman finds himself battling his father and the fire mage that is controlling him. A battle that will not only reveal the truth about what happened to his siblings, but also something else. Something that the sheriff will happen upon when he goes to stop some local kids from harassing a woman who might have a personal connection the events at the manor.
The Story: Bunn and Hurtt do a wonderful job of fleshing out the world of these characters and the unique circumstances that bring them together. I really enjoyed the story and how it transitioned back to the old manor and Roman finally embracing his legacy. There is a lot of great tension throughout the issue and everything comes together to an intriguing and engaging cliffhanger.
The Art: Hurt delivers some great visuals throughout the issue with awesome action and emotion. There are some great visual thrills to be found in the art.